Watch The First Shaky Video Of NBC's 'Wonder Woman' In Action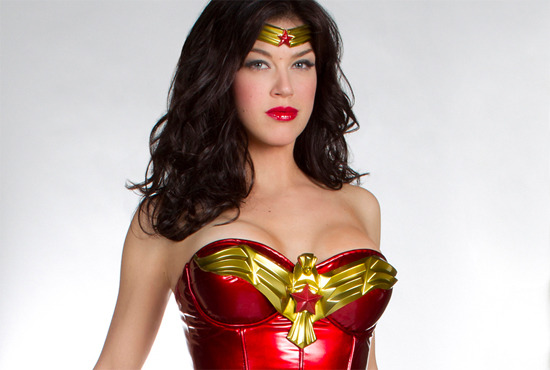 We're not going to throw every new look at Adrianne Palicki as Wonder Woman your way, but the first decent-quality video is probably worth sharing. After the first costume reveal, subsequent round of boos and costume tweaks that followed, the character looks a little better. And seeing her (or the stunt woman version of Wonder Woman) in action helps make the character look a little more like the classic TV incarnation, which isn't entirely a bad thing. We still have no idea what to expect from the show, but check out the video below and see what you think.
Besides the costume issues, what can we expect from the dramatic aspects of David E. Kelley's new take on the character? We don't know much, though it is said to be a modern, non-campy take in which the character is "a vigilante crime fighter in LA but also a successful corporate executive and a modern woman trying to balance all of the elements of her extraordinary life." But Wonder Woman doesn't have one alter ego; she has two: mega-billionaire CEO named Diana Themyscira and Diana's "plain Jane" assistant Diana Prince.
Wonder Woman stars Adrianne Palicki as Diana Prince/Wonder Woman and Cary Elwes, Tracie Thoms, Pedro Pascal and Elizabeth Hurley as antagonist Veronica Cale.
[EW]