Watch The First Six Minutes Of 'Sucker Punch'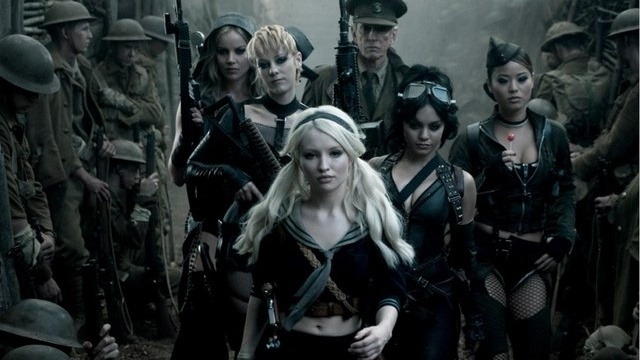 Despite the flurry of attention that Zack Snyder's Sucker Punch received from sites like ours upon its opening last weekend, the film so far has been a commercial disappointment. Sucker Punch fell short of its projections when it opened last weekend, losing first place at the box office to Diary of a Wimpy Kid. Its $19M opening weekend gross was Snyder's second-worst to date — his worst being last fall's Legends of the Guardian: The Owls of Ga'Hoole, which grossed $16M. (All figures come from Box Office Mojo.) And at a mere 20% on Rotten Tomatoes, Sucker Punch has proved to be a critical flop as well.
But there's still a large chunk of that $82M budget needs to be earned back, and in an effort to draw in moviegoers for the film's second weekend, Warner Bros. has posted the first six minutes of Sucker Punch online. Watch it after the jump.
[via Thompson on Hollywood]
The opening (and closing) voiceovers were perhaps my least favorite part of the film, and the first scenes have none of the sexiness or violence that comprise the film's appeal — so I'm not quite convinced this is showing the film in the best light. Releasing the first few minutes of a film has become fairly common practice, though, and at any rate, I've already seen the film so I'm not the target for this clip. Perhaps you'll find meaning in that overwritten voiceover that I couldn't.
Synopsis:
Close your eyes. Open your mind. You will be unprepared.
"Sucker Punch" is an epic action fantasy that takes us into the vivid imagination of a young girl whose dream world provides the ultimate escape from her darker reality. Unrestrained by the boundaries of time and place, she is free to go where her mind takes her, and her incredible adventures blur the lines between what's real and what is imaginary.
She has been locked away against her will, but Babydoll (Emily Browning) has not lost her will to survive. Determined to fight for her freedom, she urges four other young girls—the outspoken Rocket (Jena Malone), the street-smart Blondie (Vanessa Hudgens), the fiercely loyal Amber (Jamie Chung) and the reluctant Sweet Pea (Abbie Cornish)—to band together and try to escape their terrible fate at the hands of their captors, Blue (Oscar Isaac), Madam Gorski (Carla Gugino) and the High Roller (Jon Hamm).
Led by Babydoll, the girls engage in fantastical warfare against everything from samurais to serpents, with a virtual arsenal at their disposal. Together, they must decide what they are willing to sacrifice in order to stay alive. But with the help of a Wise Man (Scott Glenn), their unbelievable journey—if they succeed—will set them free.
Discuss: If you haven't seen Sucker Punch yet, is this clip convincing you that you should?