'Wonder Woman' Costume Gets A Slight Makeover After Unpopular Debut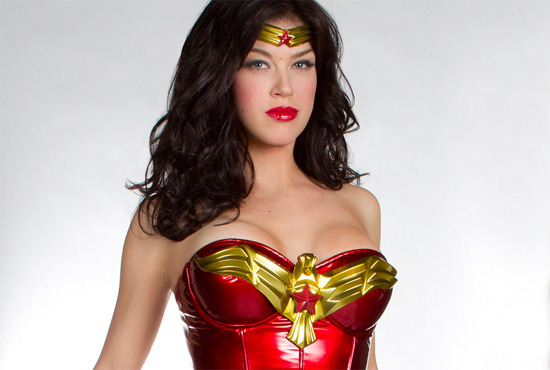 UPDATE: THR has provided a much more flattering photo of Adrianne Palicki in costume, which is also below.
Don't let this one go to your head, but think back a couple weeks to the debut of the costume for the new TV Wonder Woman from producer David E. Kelley. Then remember the widespread dismissal that ensued. Now take a look at the photos below. Seemingly in response to the utter disdain for the costume, changes have been made to the suit. In my eyes they're for the better, though it still doesn't look great. Weigh in below.
From the waist down it's an all-new affair. More traditional red boots; the stars down the leg are more visible; and darker blue super-yoga pants instead of electric blue super-plastic ones. Definitely an improvement, but will it help the script, which also has been the target of derision? [SFX]
Here are the two new images. That's actress Adrianne Palicki in action on the left, and what looks like her stunt double on the right.
And here's the original promo pic showing the first gen costume.