DreamWorks Spinning Off 'Madagascar' Penguins Into Their Own Film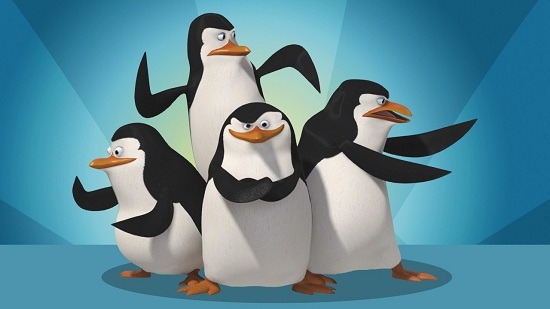 The four roguish penguins that have been in both Magadascar movies (and will be in the third film, to be released next year) are one of the most popular aspects of that series. They starred in their own spin-off short when the first film hit DVD and have a TV show on Nickleodeon.
So, naturally, they're going to get their own movie.
THR announces that Megamind writers Alan J. Schoolcraft and Brent Simons are writing the film. We've got no answers to the other burning questions that come up: who'll direct? What's it about? When does it come out? All these things will be decided (or announced) in the future. As DreamWorks animated sequels go, I suppose this one has more appeal than most. Not having seen the animated show, I can't say if the characters will have enough appeal over 90 minutes. They might work better in small, strategically placed doses.