Thomas McDonell Joins 'Dark Shadows,' Michael Sheen Eyed For Role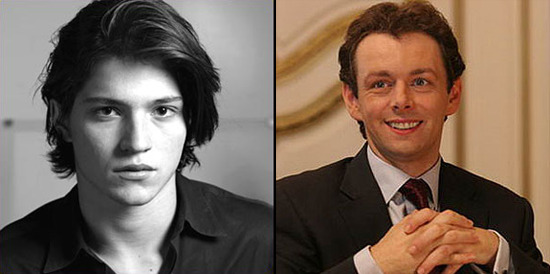 While the idea of Tim Burton doing yet another film with Johnny Depp is almost as predictable as the sunrise, it is difficult to deny the power of the cast they've pulled together for the big-screen version of supernatural soap opera Dark Shadows. In addition to Johnny Depp playing Barnabas Collins, the film boasts Jackie Earle Haley, Eva Green, Bella Heathcote, Michelle Pfeiffer and Helena Bonham Carter.
Now Thomas McDonell, part of Disney's film Prom, has a role, and Michael Sheen is said to be circling another.
THR reported Thomas McDonell's casting, saying that he'll play the younger version of Barnabas Collins. Not so bad, then, to be playing young Johnny Depp. But then, look at him — he was basically born to play young Johnny Depp.
Meanwhile, The Playlist got word that Michael Sheen is now in talks for a supporting role, but there isn't yet any specific information about who he might play, though Deadline says he is in talks for Roger, the conniving brother of Elizabeth Collins Stoddard, who will be played by Michelle Pfeiffer. (He recently worked with Tim Burton on Alice in Wonderland, in which the actor provided the voice of the White Rabbit.)
Recapping the cast, Eva Green is Angelique, a witch who has a deep backstory with Barnabas Collins. Bella Heathcote will be Victoria Winters, employee and friend of Elizabeth Collins Stoddard, and Jackie Earle Haley is the con man who becomes a sort of Renfield to Barnabas. Helena Bonham Carter is Dr. Julia Hoffman.