New Photos From 'Captain America: The First Avenger;' Joe Johnston Talks About Indiana Jones Inspiration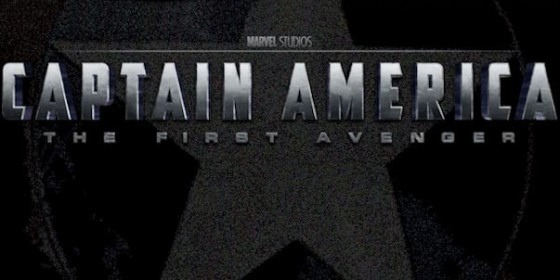 Paramount has released four new images from or related to Captain America: The First Avenger. Two are behind the scenes shots, one of which shows the very cool set built to house the workings of the Super Soldier program that creates Captain America. The other two are production stills showing Haley Atwell as Peggy Carter and Chris Evans as Cap. Check 'em all out after the break.
While I wasn't quite thrilled when Joe Johnston was hired to direct Captain America, the film has really emerged as the summer hero flick to beat. The costumes and vehicles look great, the trailers have incredible energy, the tone looks spot-on and in general, this looks just like what a Captain America movie should be. So I like the shot of the Super Soldier program set because it shows the excellent attention to detail that contributes to making the film look like it could take place in a slightly alternate '40s timeline.
Speaking of the tone, Joe Johnston told the LA Times that he initially looked to Indiana Jones for inspiration while creating that alternate 1940s, but that Cap eventually grew into its own:
We used 'Raiders' as a template when we were developing the story, but we sort of moved away from it as time went on... This is futurism in the 1940s; if you went to 1942 and thought of what the future would be, that's what the approach was. The villain has a much more futuristic style and his science and his apparatus — he has a whole design motif that is beyond 1942 but it's what you might have perceived as futuristic from a 1942 vantage point... When you sit down to watch it, it's certainly not 'Raiders of the Lost Ark,' which is a very different kind of film in the final analysis. But sometimes when we had questions and we were stuck we would say, 'What would Indiana Jones do?