'Kung-Fu Panda' Writers Hired For 'Candyland'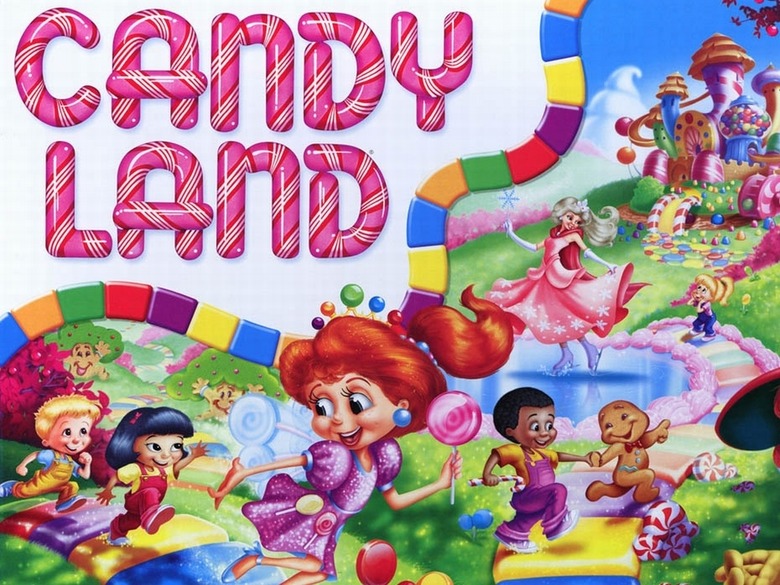 Want to be depressed? The much-joked-about Candyland movie isn't dead yet. The crazy deal that Universal signed with Hasbro has the movie based on the sweet-themed board game continuing to draw breath, and now there are new writers on board. Finally!
THR reports that Jonathan Aibel and Glenn Berger, who wrote both Kung-Fu Panda films, have been hired to write the film that Kevin Lima (Enchanted) is attached to direct. (Etan Cohen and Chris Morgan have written for the project in the past.) We probably won't hear anything significant until the script is turned in, and at that point, depending upon what gets turned in, things might change a lot or a little.
The Aibel/Berter team has roots in MadTV and King of the Hill, and also wrote the second and third Alvin and the Chipmunks films. Expect Candyland to be a bit more like the latter.
We know the film is live-action, and meant to be an epic adventure. Think Narnia, only with less Christian allegory and a lot more sugar. When it comes to projects like this there's always a tendency to look back at Pirates of the Caribbean as evidence that the good kind of creative lightning can strike. And, sure, Candyland could end up being something that isn't horrifying licensed product. And with Universal making the movie — a studio which has recently put out quite a few films that weren't exactly cut from the stock 'easy cash-in' model — maybe we can still have hope. But Universal could use a hit, and the fastest way to that might be to crank out some palatable, inoffensive Candyland pap that doesn't cost too much and can make a small mint in the first two weekends.