Cool Stuff: 'Kill Bill: The Whole Bloody Affair' By Tyler Stout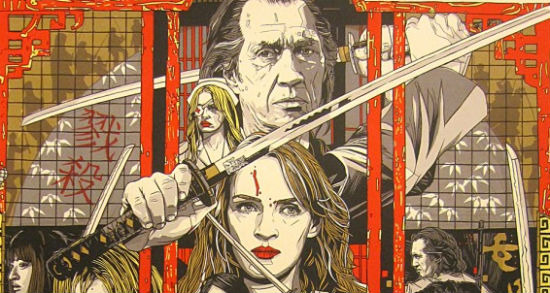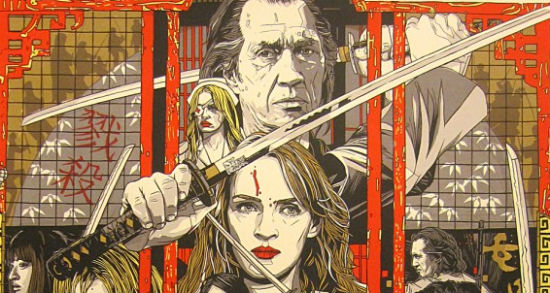 Sunday March 27th was Quentin Tarantino's birthday and not only was he able to finally screen his combined opus, Kill Bill: The Whole Bloody Affair, at his theater in Los Angeles, the New Beverly, popular artist Tyler Stout made a special poster to commemorate the occasion. Mondo Tees quickly sold out at the theater but they'll sell the majority of the 600 print run online later this week. Follow @MondoNews for the announcement and check out the full image after the break.
You can read about the poster and the sale over on the Mondo Blog.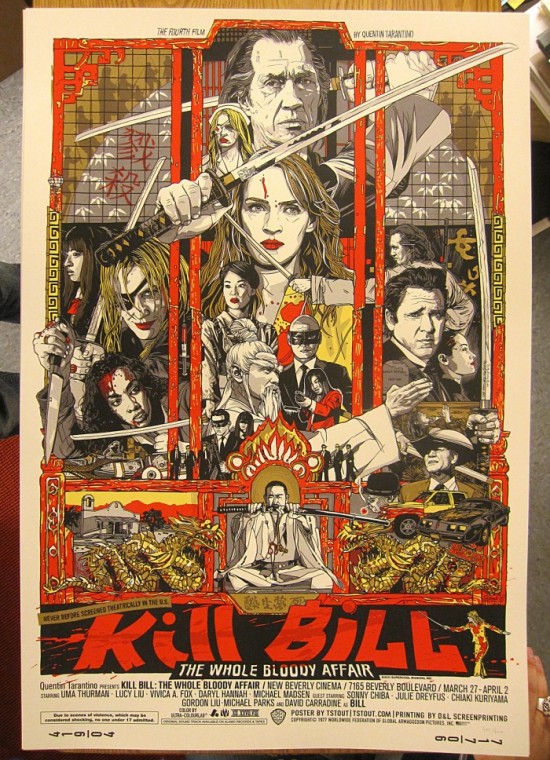 The 24 x 36 inch posters cost $50 and there are 600 out there. Reportedly, only 100 were sold at the New Beverly.
For more of Tyler Stout's incredible work, check out some of our previous articles here.