Possible Spoiler Pics From 'Hugo Cabret' Show A Guest Star And Sci-Fi Touches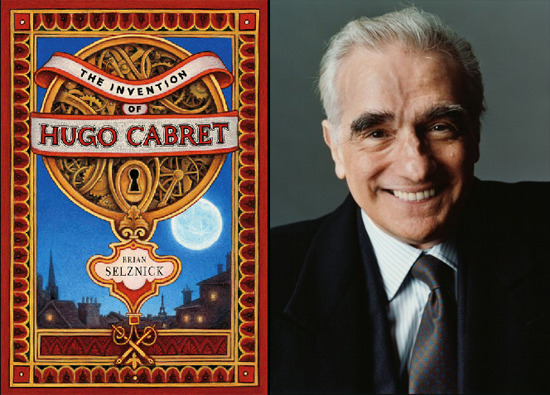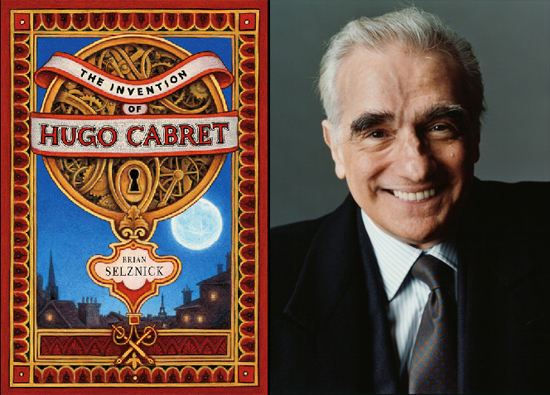 Martin Scorsese is finishing up Hugo Cabret, his first foray into family films and 3D. The film is based on Brian Selznick's children's book The Invention of Huog Cabret, and has nods to the early days of cinema and science fiction.
We've known the cast for some time; Asa Butterfield and Chloë Moretz as an orphan boy and strange little girl who become friends in a Paris train station, with support from Sacha Baron Cohen, Ben Kingsley, Christopher Lee, Emily Mortimer, Jude Law, Michael Stuhlbarg, Ray Winstone, and more.
But it turns out there is a pretty impressive cameo in the film, which was revealed via a photo posted in a French outlet. That photo and info on the cameo is after the break — don't go further if you don't want some small spoilers — as is a photo of one of the pieces of technology in the film.
So in addition to the notable cast listed above, Johnny Depp has a small part in the film as painter M. Rouleau, who has a small hand in the story as originally written in the book. The black and white photo in the gallery below shows the actor (on the left, with the film's young couple on the right) in character.
And the other photo shows some of the film's crew with the mechanical man built by Ben Kingsley's character. The film design is quite faithful to what was illlustrated for the book, and it looks like a great piece of more or less period-appropriate sci-fi. I'm looking forward to this film more and more.