Netflix Nearing $100 Million Deal With Miramax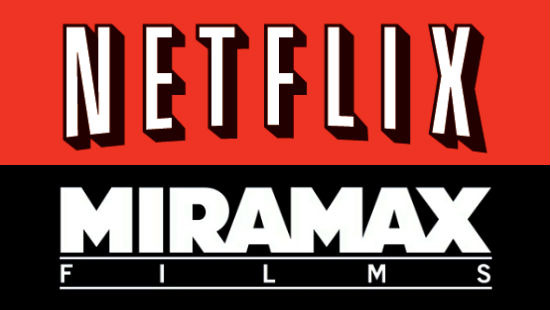 Executives at Netflix have been working hard in the past few weeks. First, they spent an insane amount of money to get into the original programming business then Starz and Showtime renegotiated their deals with the online movie provider cutting back the availability of their products. Now, it appears they're close to signing a $100 million deal with Miramax that would give Netflix users access to their eclectic 700 plus title catalog which includes Pulp Fiction, The English Patient, Clerks, Swingers, Good Will Hunting and many more. Read about the collaboration after the break.The Wall Street Journal broke the news of this agreement, which would reportedly be for five years and mark another major deal signed by Filmyard Holdings LLC, the group that now owns the Disney-owned independent film house. After spending over $600 million dollars for the company, they're now aggressively looking for multimedia deals for their films, including this and talks with Google.
Losing the Showtime original series and having all of Starz's content delayed last week were were major blows to Netflix but the Miramax catalog is a fine make-good. Nothing has been officially confirmed but one can assume the deal includes the ability to stream Miramax's films, which are considered of the best films of the Nineties and 2000s. That'll certainly get people excited.
The question then becomes, what's next? Miramax is an fairly significant movie studio and depending on how the deal works out, it will be interesting to see if the major studios take notice. They've obviously been pretty guarded with their titles – delaying them to both Redbox and Netflix – but if there's some way to use their catalog titles online to bolster income in addition to the new releases, maybe we'll start seeing those movies on Watch Instant at some point.
And really, that's where this is all headed. Every deal with every company, for good and bad, is just more wood on the fire of physical discs going away and on demand – either via subscription or pay per watch – becoming the primary way we watch movies at home, if it isn't already.
Are you excited to have Miramax's films available on your Netflix?