Page 2: Jaws, Steve Martin, Star Wars, Doctor Who, Leonard Nimoy, Harry Potter, Albert Brooks, Sucker Punch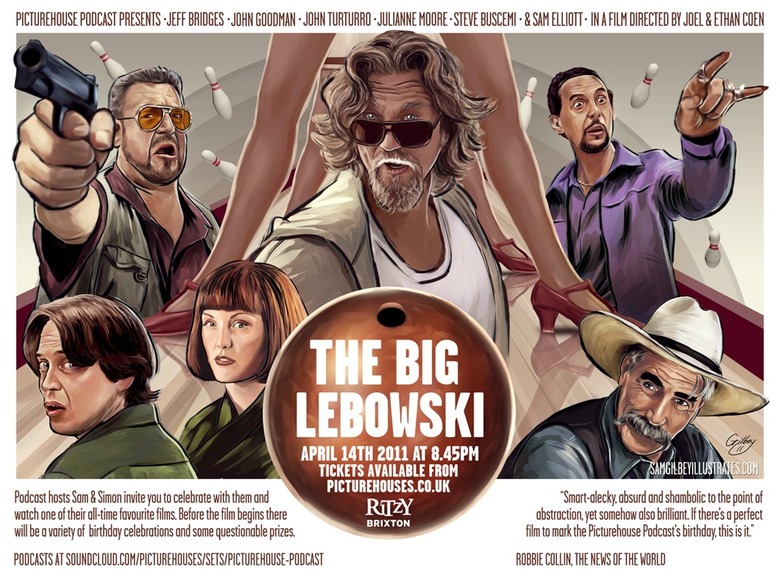 We may receive a commission on purchases made from links.
What is Page 2? Page 2 is a compilation of stories and news tidbits, which for whatever reason, didn't make the front page of /Film. After the jump we've included 46 different items, fun images, videos, casting tidbits, articles of interest and more. It's like a mystery grab bag of movie web related goodness. If you have any interesting items that we might've missed that you think should go in /Film's Page 2 – email us!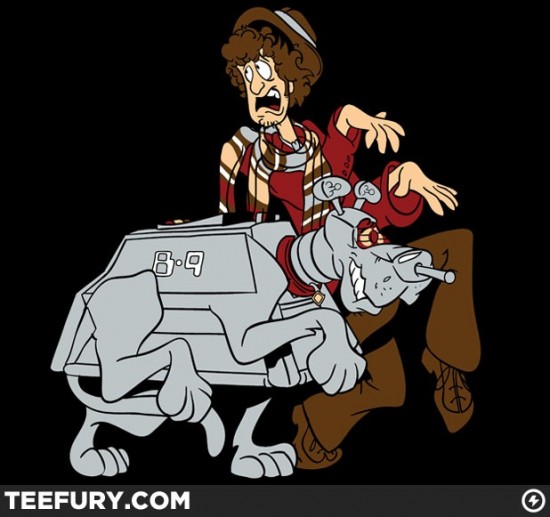 Today's t-shirt on TeeFury is a Scooby Doo/Doctor Who mash-up.
Warner Bros will offer two Harry Potter films, Life as We Know It, Yogi Bear and Inception for rental on Facebook.
Watch some behind the scenes filming of Arthur in these B-Roll videos.
Michael Bay talks 3D: "The short answer is we did too much with technology that wasn't ready for prime time." ... "Studios are turning everything they can into 3-D without considering whether it should be done at all. We're already wearing the experience out. Look, there are simply some movies that shouldn't be shot in 3-D," he says. "It doesn't add anything."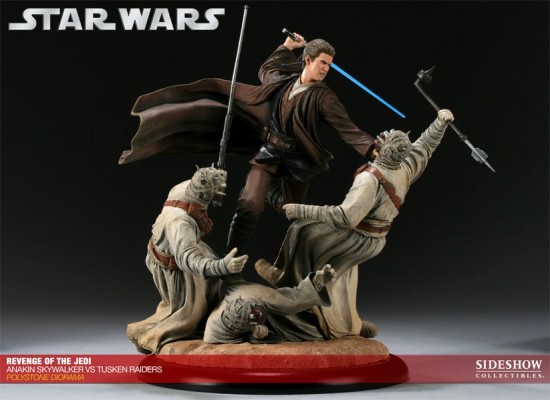 Sideshow collectibles has put the "Revenge of the Jedi – Anakin Skywalker VS Tusken Raiders" Diorama up for preorder.Jimmy Fallon becomes the new video host of The Studio Tour at Universal Studios Hollywood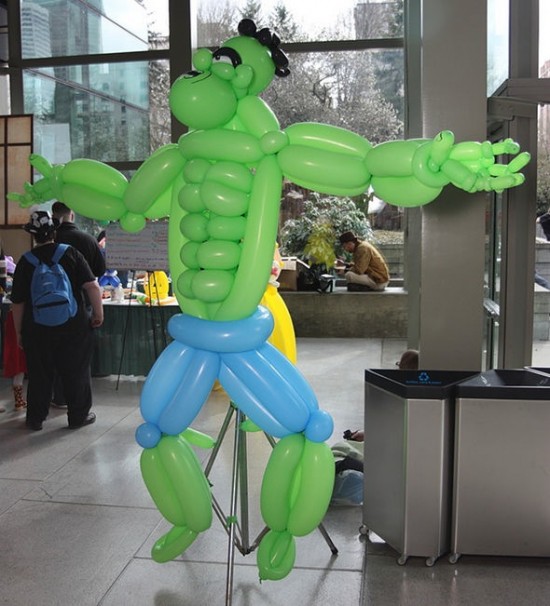 The incredible, inflatable Hulk.
Gizmodo has a comic book lovers guide to going digital.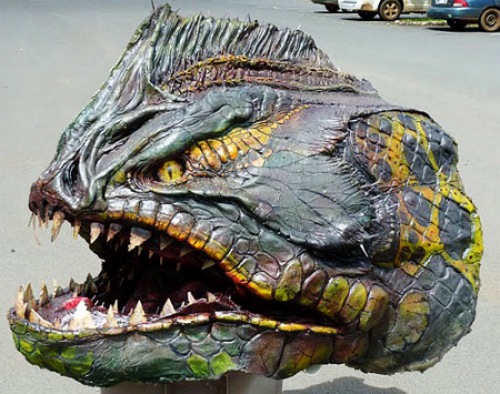 Entertainment Weekly has published a photo of PIRANHACONDA, the creature featured in the Roger Corman-produced Syfy channel film.
Trivia: The Hobbit was almost illustrated by Where the Wild Things Are creator Maurice Sendak.
Due to the amount of graphics and images included in Page 2, we have to split this post over a BUNCH pages. Click the link above to continue the second page of Page 2.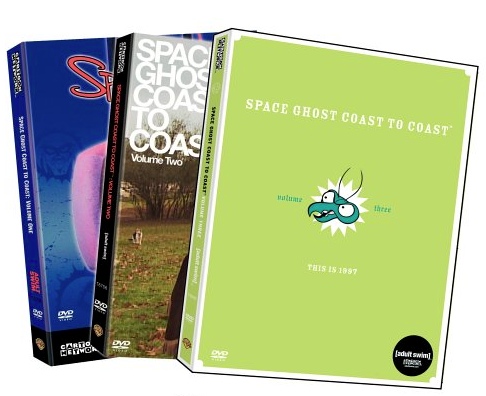 Mini-Geek Deal: Amazon is selling Space Ghost Coast to Coast, Vols. 1-3 DVD for $17.99, 70% off the retail price.Judd Apatow has announced that director Albert Brooks has joined twitter as @albertbrooks.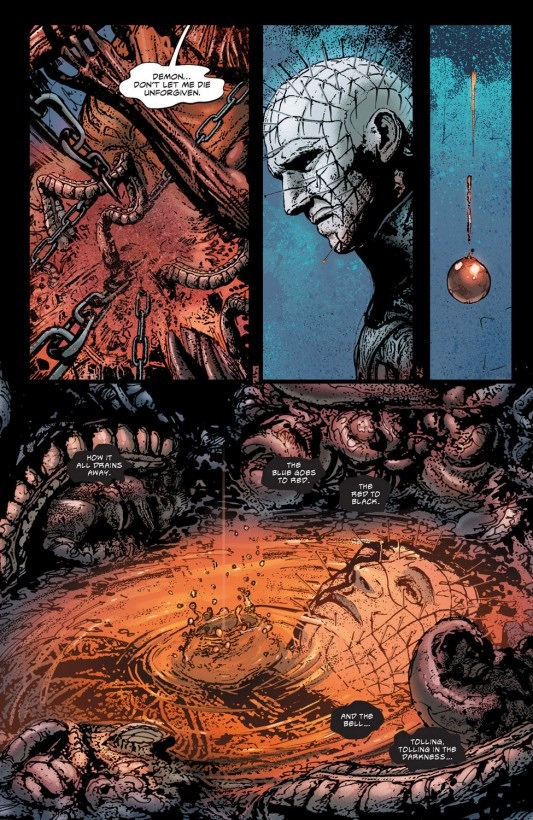 BOOM! has provided GeeksOfDoom with the 8-page digital Prelude to the comic book Hellraiser #1, "At the Tolling of a Bell."
IMDB user rishi85 claims to have been to Pinewood Toronto Studios where they are shooting Ridley Scott's Prometheus:
"It should rank as one of the highlights of my life so far. I am a screen-writing student in Ottawa and our class had a 3 day visit to Toronto to pitch our ideas to the studios.  After the usual meetings with script editors and agents I, all alone, made my way to the studio.  I have never seen production facilities in my life and it sure left an impression. [It was] like a huge warehouse overlooking the sea. I walked in the facility and could see huge RVs all around.  I went around asking some officials if they knew where Prometheus was being shot and as it turned out- It was the only movie being shot at the moment.  I met one of the guards or officials and talked to him for around twenty minutes.  He told me that there is a set piece which is 3 blocks high and one of the most "alien" things he has ever seen.The highlight was when he said they had built two massive spaceships or some futuristic vehicle which was very un-futuristic.  I was confused but realized what he meant was the spaceships would probably be very un-glossy. Something like a night-mare of a ship and the Nostromo came to mind automatically.  I asked him about Ridley but he said he wasn't around..."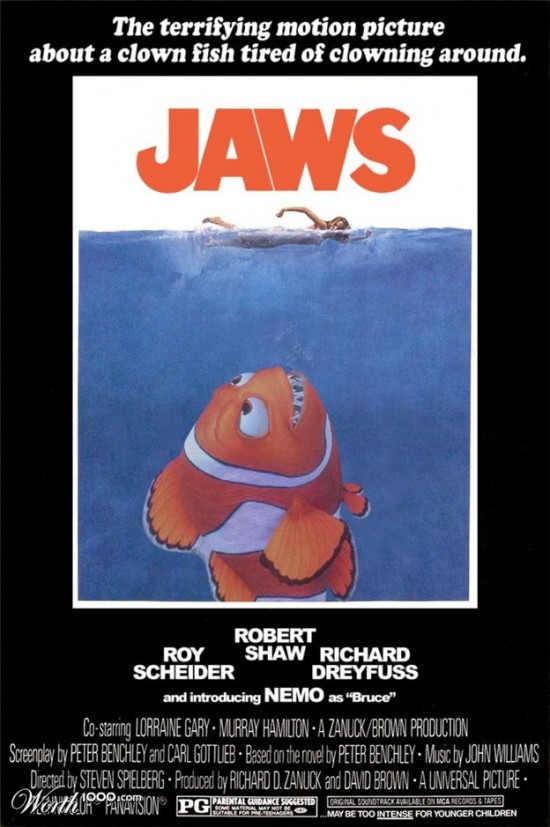 ShortList lists 15 alternative Jaws poster.ScriptShadow lists 10 Great Scripts That For Some Reason Remain Unmade.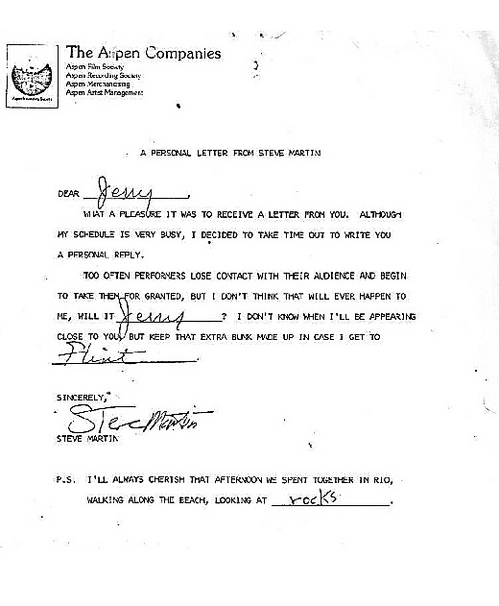 This is what a personal letter from Steve Martin looks like.Film School Rejects wrote a counterpoint article to Angie's Sucker Punch Empowerment editorial.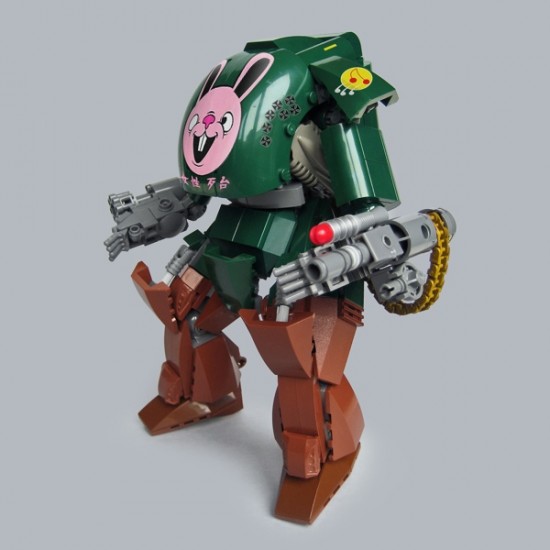 /Film reader Fredo H made the 'Bunny Meka' from Zack Snyder's Sucker Punch out of Lego.
THR lists the 10 biggest box office bombs of all time.
Due to the amount of graphics and images included in Page 2, we have to split this post over a BUNCH pages. Click the link above to continue the third page of Page 2.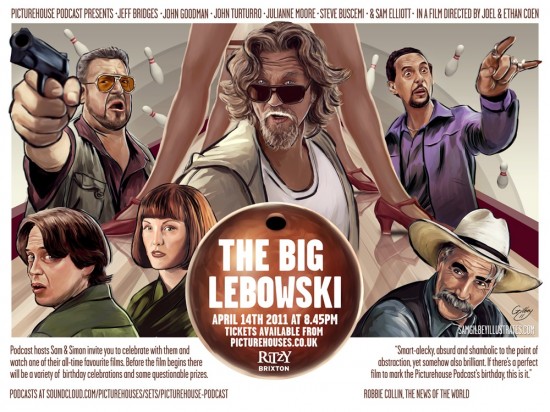 /Film reader Sam Gilbey created this awesome Big Lebowski quad poster for the Ritzy in Brixton.
Robert De Niro has joined the cast of Jessy Terrero's cop drama Freelancers, alongside Curtis Jackson.
Lightsaber factory?
Kevin Smith has announced that" Starting in May, only at The Lovitz: Jay & Silent Bob's Sunday Morning Movie Triva Super-Challenge & Pancake Breakfast Buffet"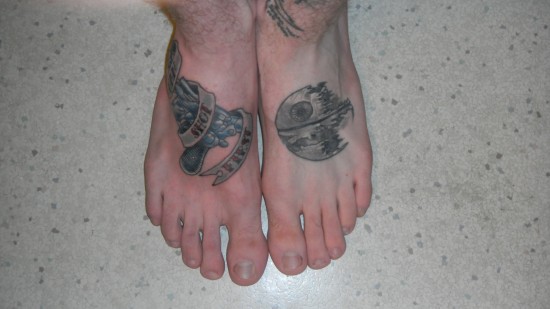 /Film reader Sid Broderius got Scott Derby's "Han Shot First" tattooed on his foot, alongside the Return of the Jedi deathstar.
Leonard Nimoy turned 80 years old over the weekend and TrekMovie lists 80 Reasons Why Nimoy Is Fascinating.
This news report titled "Where is Kevin Flynn" is included on the Tron Legacy DVD/Blu-ray.
Vancouver Institute of Media Arts will be hosting Pixar Artists Masterclasses in New York City, Austin and Monstreal this summer.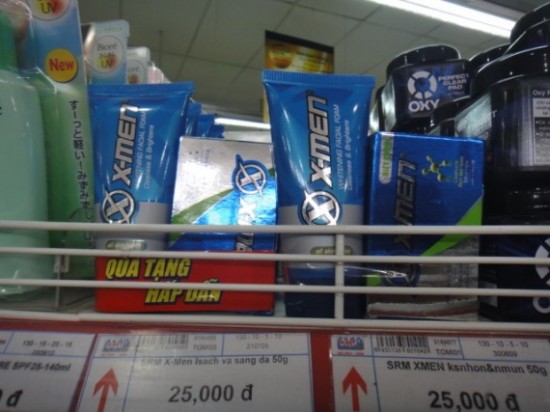 Some company is selling skincare products in Vietnam under the brand name "X-Men".Kat Dennings talks to Complex about her favorit comic book character besides Thor: "Besides Thor? I know it's weird, but I always really loved the Silver Surfer when I was a kid. I don't know why, it was probably all the silver, I was into it. And anything with girls. I was always into Supergirl and Wonder Woman. Any kind of lady."
Due to the amount of graphics and images included in Page 2, we have to split this post over a BUNCH pages. Click the link above to continue the fourth page of Page 2.
Someone has edited the Captain America: The First Avenger trailer using the song "America F*** Yeah" from Team America: World Police. You might remember that someone did this with the Superbowl commercial as well.
Pedigree Comics has sold a Tales of Suspense #39 (the first appearance of Iron Man) graded CGC 9.4 for $147,500 — "a new record for this 1963 issue by Stan Lee and Don Heck with cover by Heck and Jack Kirby."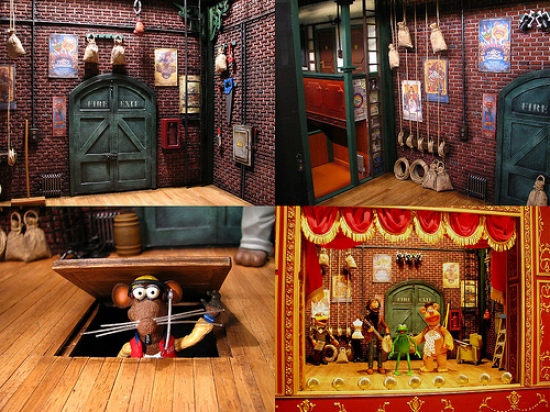 Canada-based Lance Cardinal built this Muppet Theatre Playset from scratch.
Glee's Ryan Murphy has dropped out of contention to direct Willow Smith in the re-imagining of the Broadway musical Annie.
Watch some international parkcour.
Tom Hanks will guest star on 30 Rock.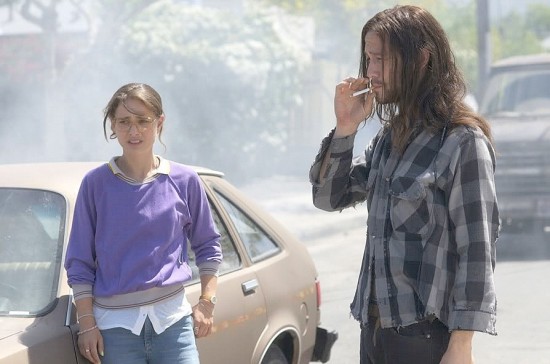 A new photo has been released from Hesher featuring Natalie Portman and Joseph Gordon-Levitt.
The Thor soundtrack listing reveals some possible spoilers.
Collider has 7 video clips from Your Highness. Watch them embedded above.Victoria Justice will star in TV creator Josh Schwartz's feature directorial debut, a edgy coming-of-age comedy titled Fun Size.
Due to the amount of graphics and images included in Page 2, we have to split this post over a BUNCH pages. Click the link above to continue the fifth and final page of Page 2.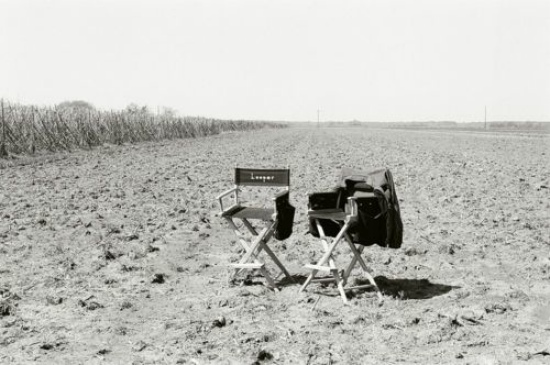 Rian Johnson continues to post photos from the set of Looper.
Sony Pictures has acquired S. Craig Zahler's spec script The Big Stone Grid for Mike De Luca to produce.
For Your Consideration: WRITE-IN "THE ROCK" from 127 Hours for the 2011 MTV Movie Awards Best Villain!
Cobie Smulders (How I Met Your Mother) talks to ZapIt about playing S.H.I.E.L.D. Agent Maria Hill in Joss Whedon's The Avengers: "[They] start in April, which is like... tomorrow. I literally leave here and I go to Albuquerque, New Mexico, to shoot some scenes in a catsuit." .... "tried on portions of the catsuit [and] I've seen conceptual drawings of what they want it to be. It's fascinating to me. I feel like wardrobe becomes very creative on these types of movies because they literally spend weeks designing just the pants or the emblem. It's such an all-consuming process, so I'm excited to see how it all turns out."
[No photo]
A new photo from Harry Potter and the Deathly Hallows Part II has leaked online.
Battlestar Galactica alumn Katee Sackhoff has been cast as the female lead opposite Robert Taylor in A&E's hourlong pilot Longmire.