Amy Adams A Likely Lead For 'Rock Of Ages;' Paul Giamatti Joins Cast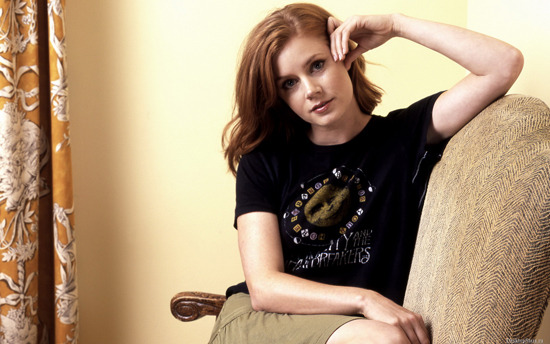 Adam Shankman's big-screen version of the rock jukebox musical Rock of Ages has turned into quite the hot ticket. Tom Cruise plays one key character, decadent rocker Stacee Jax, and now Amy Adams is being wooed to play a journalist who intends to write a hit piece on the rock star but ends up falling for him instead. And Paul Giamatti has been added to the cast as well.
Deadline says that this is the same part once meant for Anne Hathaway, who couldn't do the movie when she was cast in The Dark Knight Rises. So Amy Adams could end up dueting with Tom Cruise (on Foreigner's 'I Want to Know What Love Is') before, well, finding out what love with Tom Cruise really is. (Say no more lest the Church of Scientology come calling.)
The rest of the key cast includes Mary J. Blige, Alec Baldwin and Russell Brand, and then Julianne Hough playing the young female lead role. (She was a two-time Dancing With the Stars winner, and has the female lead in Craig Brewer's remake of Footloose.) The lingering big question is who'll play her opposite, and open casting is set for this weekend.
So far the film is sounding like a big novelty act — Tom Cruise and Alec Baldwin sing '80s tunes! And I can't claim that the sideshow/possible trainwreck angle is entirely turning me off. In fact, I'm probably more likely to show up for Rock of Ages based on the novelty casting. I'm not familiar enough with the original show to know if there's really any justice to be done to it, but if there is, this might not be the way to do it. Still, Amy Adams would be a good addition either way, so as far as this particular casting report goes I'll take it.
Edit: Just as I was about to publish this, Deadline announced that Paul Giamatti was cast as the manager of Stacee Jax and his rock band. More novelty casting? Perhaps, but it's a choice I can easily muster some enthusiasm to support.