Casting Bits: Benicio Del Toro In 'Savages;' Derek Mears In 'Hansel & Gretel;' Emma Roberts In 'Adult World;' Kenan Thompson In 'Party Starters'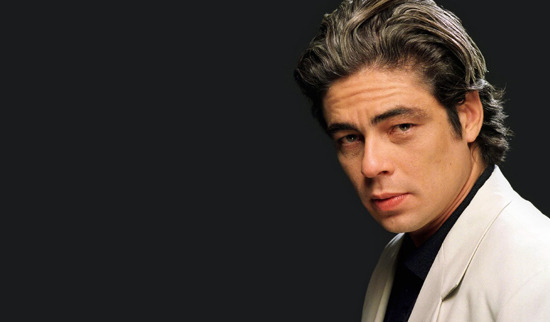 Oliver Stone is assembling Savages, which adapts the book of the same name by Don Winslow and has Aaron Johnson and Taylor Kitsch set to star as best friends and pot growers who get roped into working for a drug cartel when the bad guys kidnap their friend/girlfriend.
Salma Hayek is a possible pick to be the matriarch of the drug cartel, and Benicio Del Toro is now signing on to play the cartel's enforcer, who sets the kidnapping, and therefore the plot, in motion. Some script work is being done now by Oliver Stone, Don Winslow and Shane Salerno, and there are ongoing discussions with a couple of studios to pick up the project — Universal seems like the likely home right now. [Deadline]
After the break, new gigs for Emma Robers, Kenan Thompson and the new Jason Voorhees, Derek Mears.
Emma Roberts will be really noticable soon in Scream 4, but she's been doing good work in quite a few films over the last couple years. Now she's attached to star in coming of age drama Adult World. Not a lot of info on the script by Andrew Cochran, but Scott Coffey, who made the fairly good film Ellie Parker, is directing. Offers are reportedly out to Zach Galifianakis and Shiloh Fernandez to appear as well. [The Playlist]
Derek Mears was one of the good things in the Friday the 13th remake — his physical performance as Jason Voorhees made quite an impression on me. So I'm happy to see that he has landed a part in Hansel & Gretel: Witch Hunters, opposite Jeremy Renner and Gemma Arterton. No word on what he'll play, but I'd expect he'll be sporting some latex and prosthetics, and probably [Variety]
Finally, SNL's Kenan Thompson is now part of Party Starters, an "original high-concept comedy" that Lorne Michaels has set up at Paramount. The comic would play "that sort of entertainer guy who gets the old people up to dance at weddings and keeps the party rolling." SNL writer Bryan Tucker will script. The part sounds like it's right in line with what Kenan Thompson has been doing at SNL, but looking back at the long, sad history of SNL spinoff movies I'll definitely wait to see some footage before getting any hopes up. [Deadline]