'Sympathy For Delicious' Trailer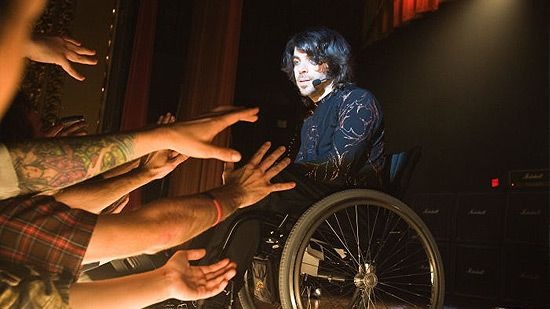 Mark Ruffalo's directorial debut Sympathy For Delicious premiered at the 2010 Sundance Film Festival. The film is an independent dramedy about a newly paralyzed DJ who "gets more than he bargained for when he seeks out the world of faith healing." /Film's own David Chen saw the film at Sundance, here is a short excerpt from his review:
Sympathy for Delicious is certainly unique; I don't think I ever have, nor will I ever again, see a film like this. The film has several hallmarks of a personal passion project. Thornton and Ruffalo have been friends for decades and Thornton himself wrote the script as a way of working out his feelings towards his own disability. Unfortunately, the final film lacks focus, bringing up many interesting ideas but lacking in follow-through.
The film stars Orlando Bloom, Juliette Lewis, Mark Ruffalo, and Laura Linney. Watch the trailer embedded after the jump. Please leave your thoughts in the comments below.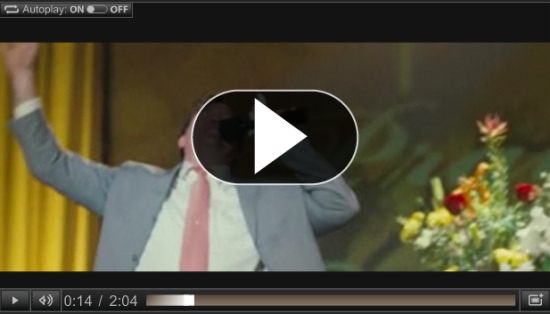 Official Plot Synopsis:
"Sympathy For Delicious" marks acclaimed actor Mark Ruffalo's first foray into directing. This inspired and unusual film tells the story of Dean O'Dwyer (Christopher Thornton), also known as "Delicious D," an up-and-coming DJ on the underground music scene in Los Angeles. When a motorcycle accident leaves Dean paralyzed, he abandons his turntables for a wheelchair as his once promising career disappears before his eyes.
Forced to live out of his car on skid row, Dean begins his descent into depression when he meets Father Joe Roselli (Mark Ruffalo), a passionate young priest. Father Joe introduces Dean to the world of faith-healing, an unlikely way for him to begin his quest to walk again. He soon discovers that he possesses the otherworldly power to heal people, but in an odd twist of fate, he is utterly unable to heal himself.
Despite Father Joe's warnings, Dean angrily decides to use his newfound gift for fame and fortune. He joins a rock band led by charismatic front man The Stain (Orlando Bloom) with bassist Ariel (Juliet Lewis), and manager Nina Hogue (Laura Linney). But his newfound notoriety is unable to cure the hurt that encompasses his life. To find true healing, Dean must ultimately confront his worst demons and come to terms with his own humanity.
"Sympathy For Delicious" is an edgy rock-and-roll spiritual journey that explores the lasting effects of tragedy, the search for meaning, and the ultimate redemptive power of compassion.