David Fincher In The Running To Direct Sony's 'Cleopatra,' Likely To Direct 'The Girl Who Played With Fire'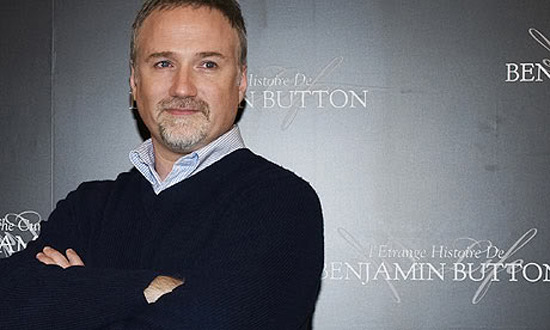 The last time we checked in on the Sony take on Cleopatra, which Scott Rudin is producing as a possible Angelina Jolie star vehicle based on Stacy Schiff's biography Cleopatra: A Life, James Cameron wasn't going to make the film because of his commitment to Avatar 2, and Paul Greengrass was looking like a possible director. But he went on to sign a deal to make Memphis, a film about the assassination of Martin Luther King Jr.
Now the latest name to be floated for the director's chair is David Fincher, with whom Scott Rudin has recently worked on The Social Network and The Girl With the Dragon Tattoo.
Deadline says that David Fincher's name is in play, but that as you might expect, scheduling could be one big sticking point. The site says he is expected to direct the adaptation/remake of Dragon Tattoo sequel The Girl Who Played With Fire, and he is attached to other films like 20,000 Leagues Under the Sea: Captain Nemo, which is at Disney. The Verne story probably isn't a bit hurdle, but Fire would be. (The fact that he is looking likely to direct that is notable, too, as it would be his first sequel, and a big selling point for the film as well.)
The last Cleopatra draft is by Brian Helgeland, but there could be another script pass from someone else, especially if David Fincher signs on. There is still some question as to whether Angelina Jolie would star in the film, but Deadline notes that it will be an expensive endeavor — 3D has been planned, but may not be used in the long run — and she has the status to open a historical epic with a massive budget.
This version of Cleopatra would paint the figure as a politician and warrior, and therefore a pretty far cry from the current reigning screen version featuring Elizabeth Taylor. (Which was, in its time, also a massively expensive production and a flop upon release, but eventually turned into a moneymaker.)
Scott Rudin previously said of the film,
It is a completely revisionist Cleopatra, a much more grown-up sophisticated version... She's not a sex kitten, she's a politician, strategist, warrior. In the Joseph Mankiewicz movie, Elizabeth Taylor is a seductress, but the histories of Cleopatra have been written by men. This is the first to be written by a woman. It felt like such a blow-the-doors-off-the-hinges idea of how to tell it, impossible to resist. We're pretty close. A lot of directors want to do it, but there is only a handful we'll make it with.