Ian McShane Cast In Bryan Singer's 'Jack The Giant Killer'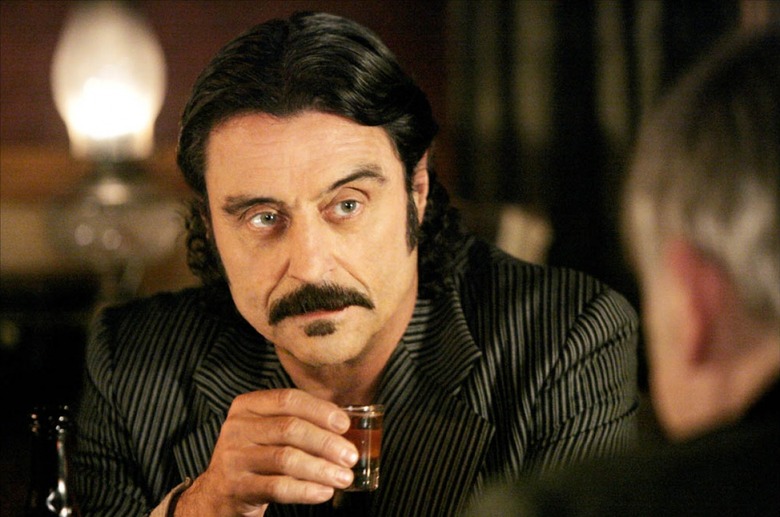 Bryan Singer is pulling the final pieces into place for his 'adult fairy tale' Jack the Giant Killer. He's got Nicholas Hoult playing the title character and Eleanor Tomlinson as the princess Jack hopes to rescue. And now Ian McShane is in the cast as a king in the human realm.
The story sees an old, uneasy truce between giants and humans in danger thanks to the kidnapped princess. Ian McShane is the girl's father, King Brahmwell, "who is none too thrilled about a union between his daughter and a farmer boy."
Ewan McGregor is in the film, likely as the king's head of security; Stanley Tucci is the villanous advisor to the king, and Bill Nighy will be Fallon, the two-headed leader of the giants, with John Kassis playing the other head.
Bryan Singer plans to shoot the film in 3D on the new Red EPIC camera system and seems excited that the film is his first set in a time where there is no electric light. He says he'll use the latitude of the EPIC series to explore the use of natural light.
The script was originally written by Darren Lemke, then Mark Bomback rewrote and eventually Christopher McQuarrie, who took home an Oscar for writing Bryan Singer's The Usual Suspects, turned in the final draft. [THR]