'The Bang Bang Club' Trailer: Ryan Phillippe And Taylor Kitsch Capture The Horror Of War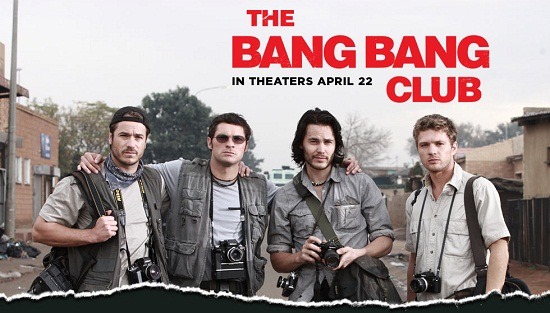 The last time we saw footage from The Bang Bang Club it was via a sales trailer that appeared late last summer. Now there's a real trailer for the Tribeca Film release of the movie, which stars Ryan Phillippe and Taylor Kitsch as combat photographers in South Africa in the early '90s. Malin Akerman plays an editor/love interest, and it is all based on a memoir by two of the photogs, Greg Marinovich and Joao Silva. (Played by here by Ryan Phillippe and Neels Van Jaarsveld.)
This certainly looks better than the sales trailer, and in parts it doesn't look bad at all. (Reviews out of TIFF were middling.) But just as in The Lincoln Lawyer, I'm worried about the performance from Ryan Phillippe. In Lawyer he never got past one note, and that may have been intentional. His work didn't break the film. But it looks like he's really outdone by Taylor Kitsch here. Maybe that's just the way the trailer is cut.
Apple has the trailer in HD.
The Bang Bang Club is the real life story of a group of four young combat photographers – Greg Marinovich, Joao Silva, Kevin Carter and Ken Oosterbroek – bonded by friendship and their sense of purpose to tell the truth. They risked their lives and used their camera lenses to tell the world of the brutality and violence associated with the first free elections in post Apartheid South Africa in the early 90s. This intense political period brought out their best work (two won Pulitzers during the period) but cost them a heavy price. Based on the book of the same name by Marinovich and Silva, the film stars Ryan Phillippe, Malin Akerman and Taylor Kitsch and explores the thrill, danger and moral questions associated with exposing the truth.