'The Three Stooges': Will Sasso Is Curly; Hank Azaria And James Marsden May Round Out Trio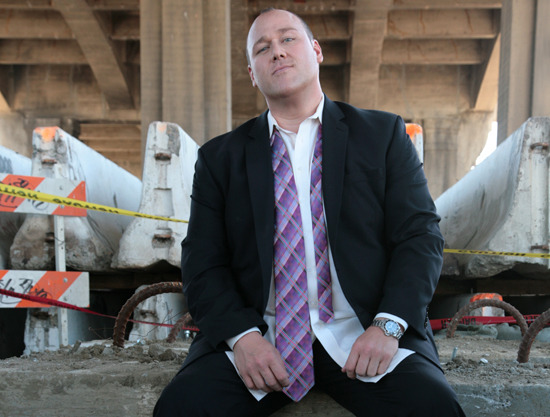 Briefly: Hopefully we'll be all done with the casting updates for The Three Stooges by later this week. Our last update was that Will Sasso was looking like a lock for one role, with Moe and Curly as the 50/50 split for his choice. Curly was the obvious way to cast him, and that's where Peter and Bobby Farrelly have gone.
So that's one down, and with Will Sasso set as Curly, the Farrellys are free to cast the other Stooges. Word is they're looking at Hank Azaria and James Marsden.
Deadline confirmed that Will Sasso was Curly, and says that Hank Azaria is a frontrunner for Moe. (He's been one of the names mentioned for the role over the past couple months, and will probably be quite a lot of fun as the domineering Stooge.)
Furthermore, the name that evidently keeps coming up for Larry is James Marsden, which is something of a surprise. I never would have thought of him for the role, which is one reason I'm not a casting director. But he isn't any stranger a choice than Larry David, whose name was also on a list at one point. Woody Harrelson would have been a more obvious Larry, but at this point it's hard to see him taking the role.