Page 2: Batman, Moon, Back To The Future, Cars 2, Thor, Lost, RoboCop, Big Lebowski, Alien, Wonder Woman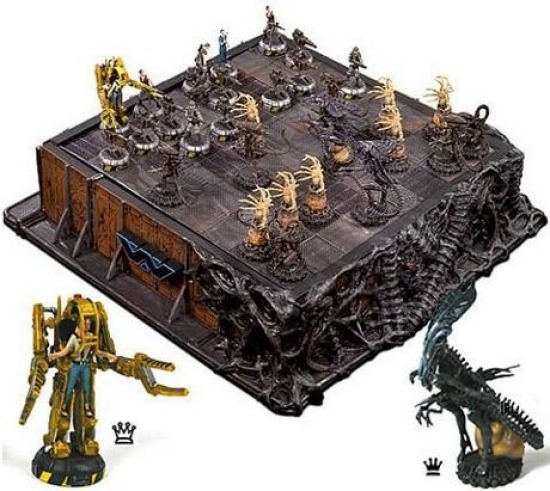 What is Page 2? Page 2 is a compilation of stories and news tidbits, which for whatever reason, didn't make the front page of /Film. After the jump we've included 46 different items, fun images, videos, casting tidbits, articles of interest and more. It's like a mystery grab bag of movie web related goodness. If you have any interesting items that we might've missed that you think should go in /Film's Page 2 – email us!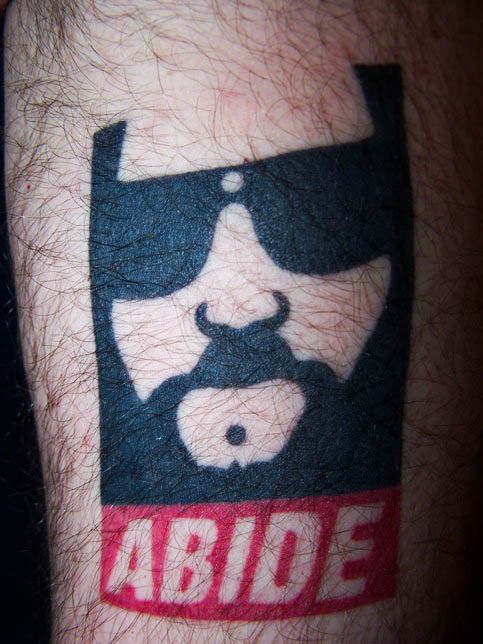 Coed Magazine lists 21 Badass Big Lebowski Tattoos.
Sci-Fi lists 7 reasons why V should get a third season.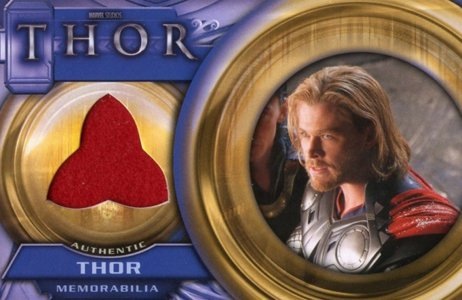 The upcoming Thor costume cards will each include an authentic piece of material from the costumes worn by the film's cast.
Tommy Lee Jones has reportedly surfaced as the front-runner to play Meryl Streep's husband in David Frankel's Great Hope Springs.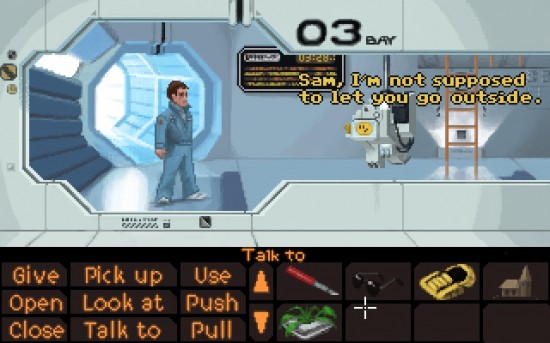 If Duncan Jones' Moon was a LucasArts point-and-click video game, it would look something like this.
Mini-Geek Deal: Groupon is offering 5 Blockbuster Express Rentals for $2.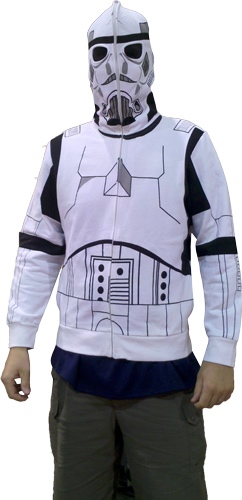 80's tees is selling a Stormtrooper zipper hoodie costume.
Liv Tyler has not been contacted to appear in Peter Jackson's The Hobbit.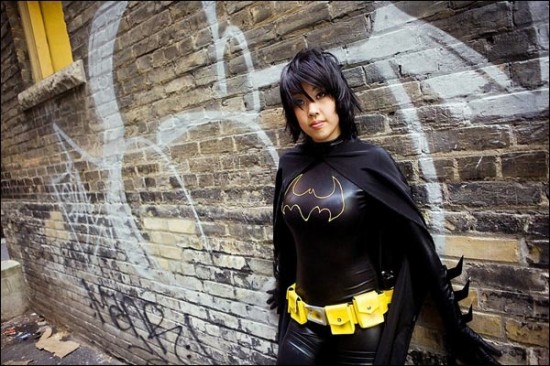 Emmy from DangerousLadies cosplaying as an unmasked Batgirl.
Ghost Rider: Spirit of Vengeance co-director Brian Taylor explains how his film is different from the 2007 Ghost Rider movie:
"We basically said, we want to do it, [would] absolutely love to do it, but it's gotta be 100% different from the first movie, everything, except for Nic. We want the character to look different, feel different, sound different. The backstory of the character's different, the origin of the story is expanded upon in ways that the first movie didn't hint at, at all. The location's different, the whole cast is different; the only thing that's the same is Nic...It's pretty much a reboot, only with the same actor, which makes it: a requel. Or a seboot, I can't decide which one I like better." ... "The first attraction was Nic and the second was the character and just how cool it could be. [I wanted to] kinda make the Ghost Rider movie that I wished I had seen before."
Due to the amount of graphics and images included in Page 2, we have to split this post over a BUNCH pages. Click the link above to continue the second page of Page 2.
Batman goes shopping.
Joe Padilha talks about his next project, the RoboCop reboot:
"I think they saw my movies and felt there was something there that could bring to the present day this controversial, yet different, violent movie which is RoboCop without misrepresenting it." ..."We're already working on the screenplay and everything..." ... "It's a project I'm developing from the very beginning together with Josh Zetumer, which is the screenwriter, and there's no deadline really. When the screenplay turns out good enough, then we will start shooting."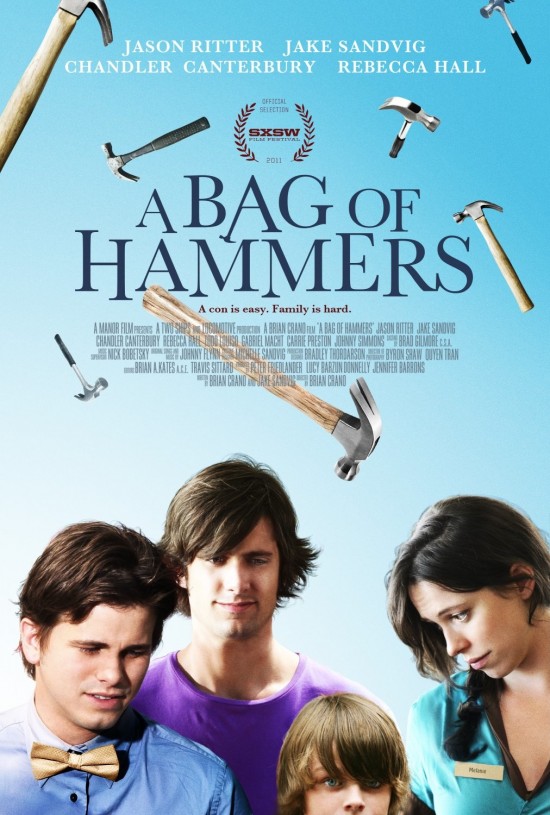 IMPA has premiered the movie poster for Bag of Hammers, one of the movies which premiered at SXSW 2011.
Mark Ruffalo will star in Low Down, an indie film about legendary jazz pianist Joe Albany.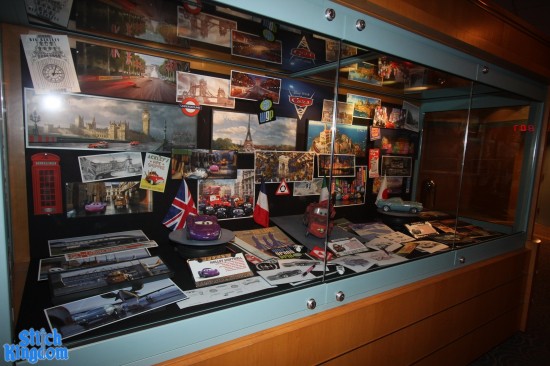 Stitch Kingdom have photos from the brand new Cars 2 exhibit at Disney's Hollywood Studios.
Movieline lists the 5 Most Hilariously Bad Movies Starring Celebrity Apprentice Cast Members.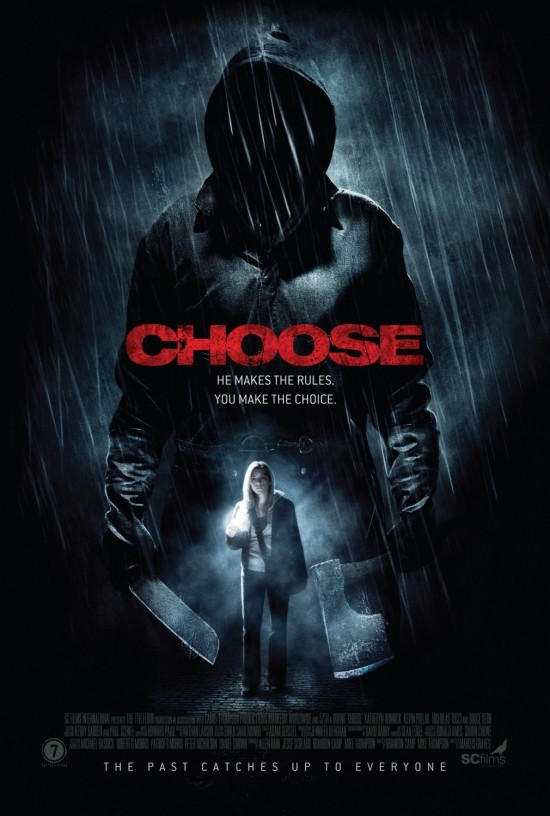 Check out the poster for the slasher film Choose.
Disney Pictures will hold the premiere for Pirates of the Caribbean: On Stranger Tides in Disneyland in Anaheim, CA on Saturday, May 7, 2011.
Watch a short video about Mr. Brainwash titled "From Camera To Street".
Private Practice is adding Benjamin Bratt as a series regular.
Due to the amount of graphics and images included in Page 2, we have to split this post over a BUNCH pages. Click the link above to continue the third page of Page 2.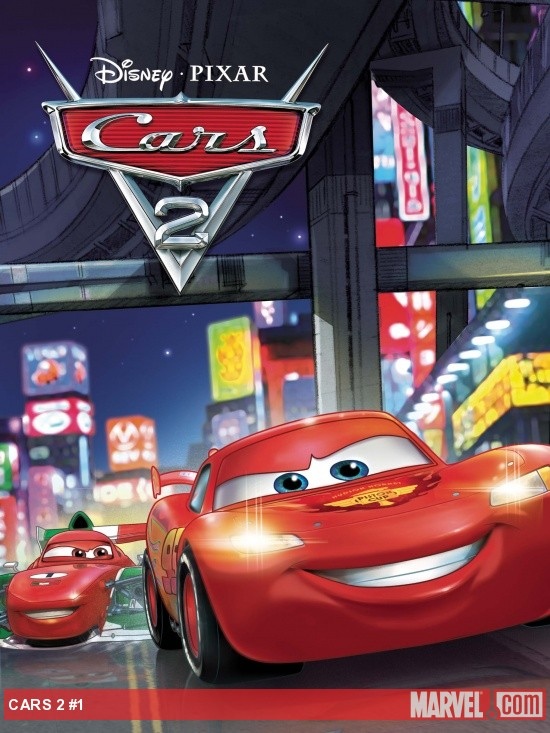 Marvel Comics will adapt Pixar's Cars 2 into a comic book.
Darius Films has optioned Point A, a 2010 Black List script from Chris Rubeo.
Watch the roast of GI Joe's Cobra Commander.
ForkParty lists 6 Iconic Franchises From Our Childhood Ruined By Their Movies.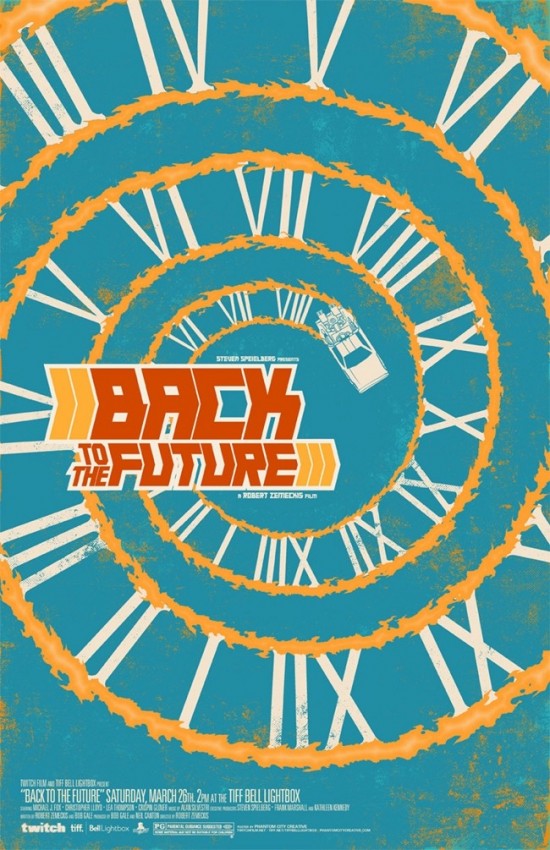 Phantom City Creative has created a poster for Twitch's TIFF Bell Lightbox screening of Back to the Future.
The Daily Mail thinks they have uncovered a photo of Banksy's wife.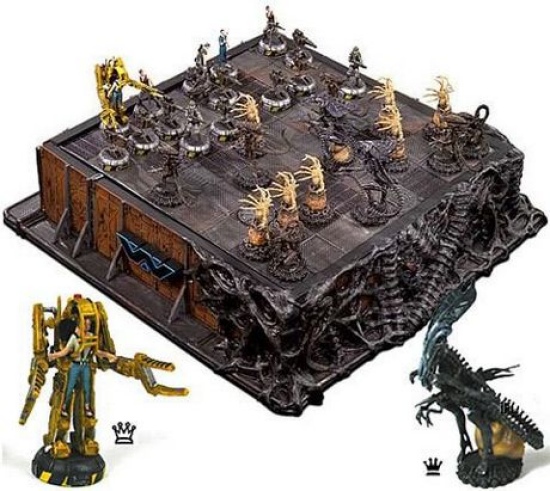 How cool is this Alien chess set?
David E. Kelley talks to Vulture about his upcoming NBC Wonder Woman pilot starring Adrianne Palicki:
"Well I first said no, for all the obvious reasons. It's not really what I do; it's not a genre that's in my wheelhouse. But then I started thinking about, What if there were such a person in today's world and what must it be like to be her? And I was imagining the sense of social isolation that she must feel, that she indeed would probably be a rather complicated beast. When I started thinking about all the complications and potential layers to this superhero, I just got more and more intrigued. It was also something I was a little bit afraid of. That's good, too. Any writer should get out of his or her comfort zone, and this was way outside of mine. So I took a deep breath and decided to go for it. I did not truthfully commit to doing it until I wrote the script. I was going to try writing it, and if I failed on my own terms, I would say no. If I thought, Yeah, this is something I believe in, then I'd turn it in. And it was something I ultimately did get behind. It was hard, but I had a good time writing it. And Warner Bros. and DC both responded very positively — and off we went."
Director Joe Dante provides commentary for the movie trailer for Daughter of Horror in the latest edition of Trailers From Hell.
20th Century Fox has acquired bigscreen rights to Tahereh Mafi's young adult novel Shatter Me.
Due to the amount of graphics and images included in Page 2, we have to split this post over a BUNCH pages. Click the link above to continue the fourth page of Page 2.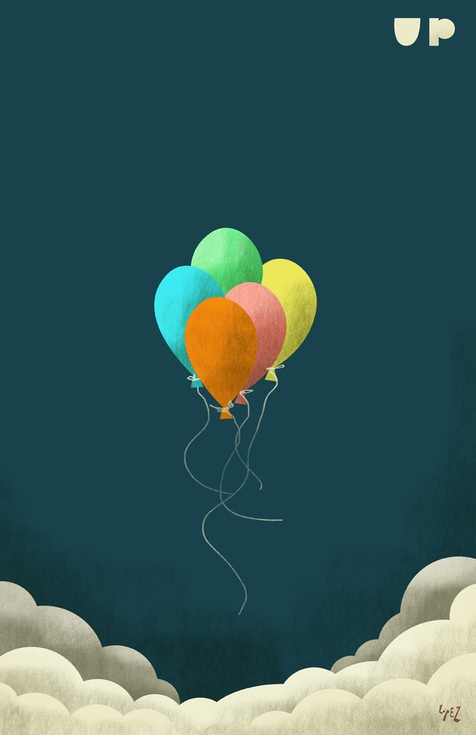 Lópezgrafico created a movie poster for Pixar's Up.
Movieline gives us 5 Fun Facts About The Lizard: Get to Know Your New Spider-Man Villain.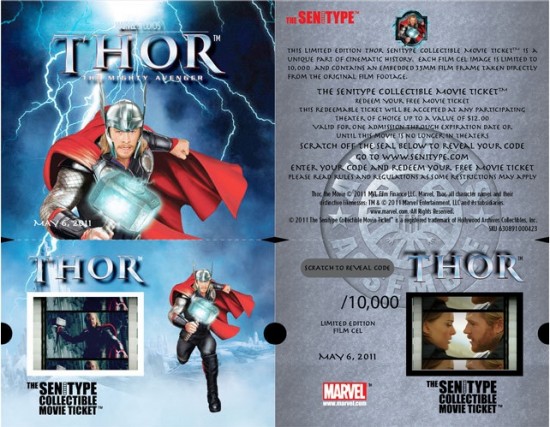 Senitype will release Thor "collectible" movie tickets.
Full programing has been announced for WonderCon 2011.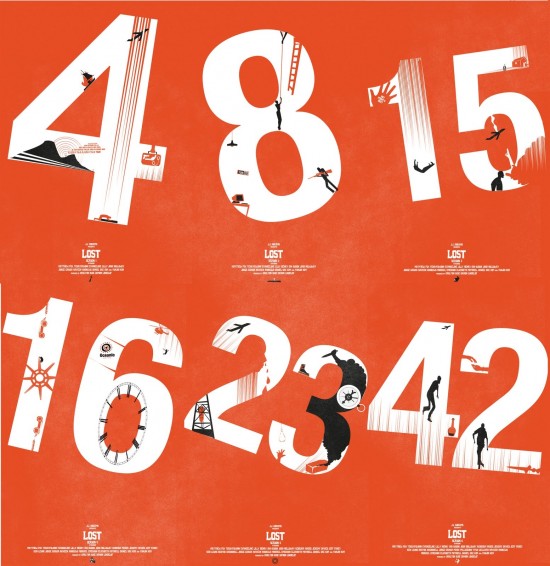 Fro Design Company has created a set of six posters for Lost, each featuring on of the "numbers".
PopCrunch lists Top 10 Hottest Movie Superheroines.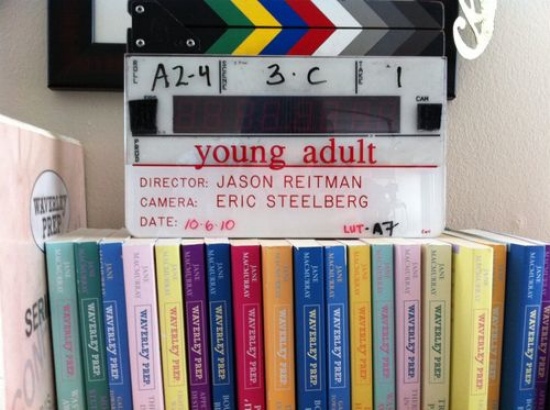 I just noticed this photo on screenwriter Diablo Cody's Twitter page which shows a slate from the Jason Reitman-directed film Young Adult, on top of a collection of Waverly Prep books, the young adult novel series writteb by the film's main chatacter (played by Charlize Theron).
The Wrap has an article titled "Crowd-Funding: How to Make it Work for Filmmakers"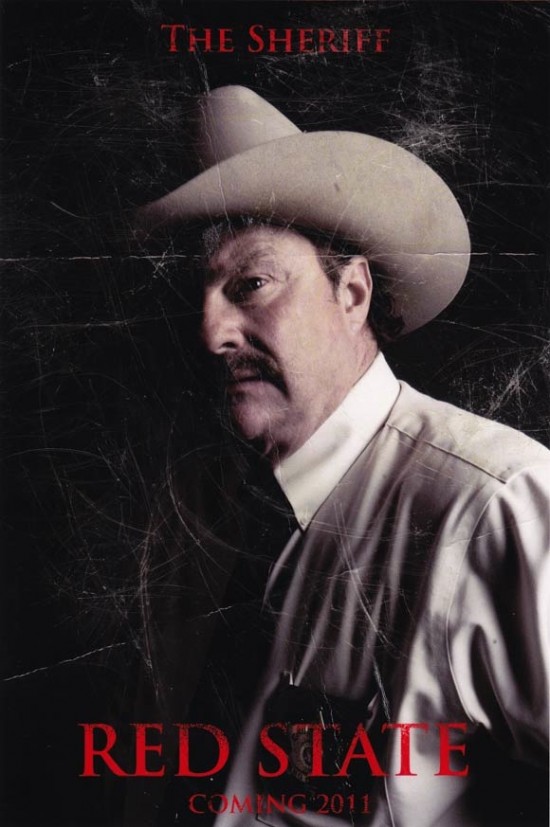 Film Threat has posted a new character poster from Kevin Smith's Red State featuring Stephen Root as the Sheriff. The one-sheet was released because (Gavin Ap' Morrygan (@Tearsinrain78), Darryl Clarke, Jamie Calder (@jamiecalder), Dan Duffy (@TheHalfFund), Heath C. Ice (@hcice) and FilmThreat.com (@filmthreat)) bid $2050 to Japanese earthquake and tsunami relief.
Universal Pictures has acquired rights to the romantic comedy Unreasonable Doubt from a Marc Klein script with National Treasure helmer Jon Turteltaub directing.
Due to the amount of graphics and images included in Page 2, we have to split this post over a BUNCH pages. Click the link above to continue the fifth and final page of Page 2.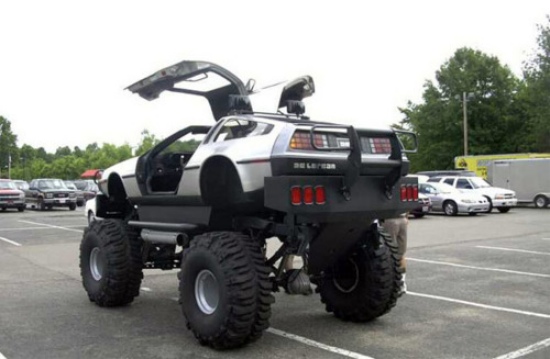 Because a normal DeLorean isn't enough...
The AFL-CIO is opposing Steve Jobs' reelection to Disney's board of directors.
Entertainment Tonight has aired with a Scream 4 segment that includes interviews as well behind-the-scenes footage of a new scene or two (possible spoilers).
Elizabeth Perkins (Weeds) will star opposite Michael Chiklis in the CBS multicamera family comedy pilot Vince Uncensored, written by Phoef Sutton and to be directed by Kelsey Grammer.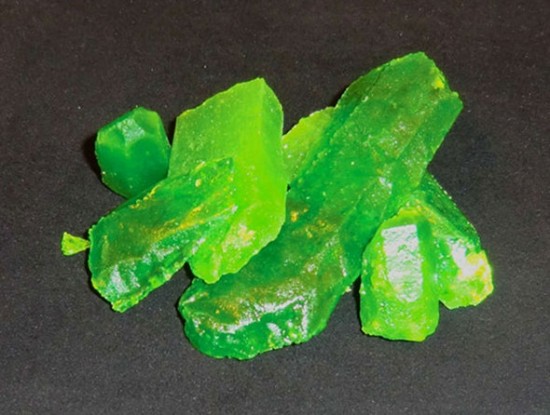 How to make Kryptonite candy.
Sienna Guillory confirmed on Twitter that she'll be returning as Jill Valentine in Resident Evil 5.