David Slade Comments On 'Daredevil' And 'The Wolverine' Controversy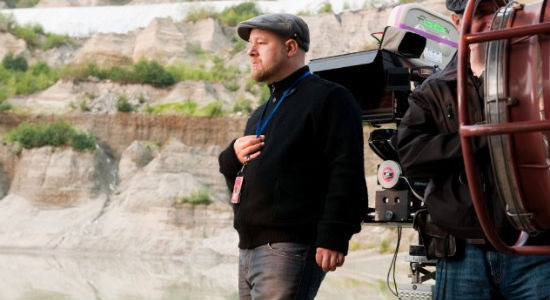 Leave it to Twitter to be your #1 source for superhero news. Director David Slade turned to the social media network this weekend to offer brief, but telling, updates on his plans for Daredevil as well as commenting on The Wolverine. Last week,
20th Century Fox announced Slade
as the new director for an upcoming Daredevil film. He was also in talks to direct The Wolverine for Fox before Darren Aronofsky came on board so, now that
Aronofsky has left the project
, speculation is running wild that Slade could possibly helm that film once again. Read Slade tweets on both subjects after the break.
First up,
. Here are his tweets, strung together:
Forgot to look at the internet for a few weeks and its a litany of false (and not so far off) rumours. So without breaking confidentiality, yes Daredevil, we have a great outline for a very strong character driven take on Mr Matt Murdock. It will bare [sic] no relation to the previous Daredevil movie in any way. We are at early planning stages and have not yet discussed any cast.
And here's
on The Wolverine:
WOLVERINE, there have been no discussions about this project to date. Interesting to see what will happen with that as the again excellent script by Chris McQuarrie was set largely in Japan. So that's all the news that's fit to print.
Starting with Daredevil, with no script yet written, we can safely say the film is several years off. I'm curious who came up with this outline, however, as that's usually the job of the screenwriter and a name has yet to be announced. Could the outline be from producers? The studio? A series of comic books? Or is David Slade writing the script as well? We'll have to wait and see. (David Scarpa was
to write a Daredevil film over a year ago, seemingly in part to keep the character rights at Fox. We don't know if his work remains in play.)
As for The Wolverine,
that Slade could just jump over to that project while Daredevil is being written. Slade's comments aren't direct denials of that and since Fox
a short list yet, it's still not out of the realm of possibility.
How do you feel about this "very strong character driven take on Mr. Matt Murdock" or Slade possibly moving into Aronofsky's shoes?