Stephen King May Write For 'The Walking Dead'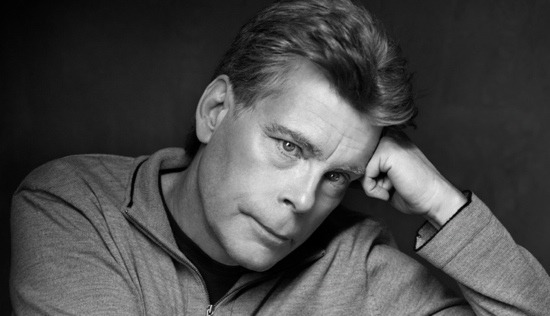 Preparations are under way for a darker, bloodier season two of The Walking Dead. And now it seems that series producer/creator Frank Darabont may bring in his old compatriot Stephen King to write an episode. During a Walking Dead panel at C2E2 in Chicago over the weekend, actress Laurie Holden dropped word that Stephen King would be writing an episode.
IGN has video and text reports from the panel, where Laurie Holden revealed the Stephen King news and actor Jon Bernthal said that Frank Darabont would not direct the pilot, but would likely direct a later episode.
Frank Darabont directed some of the better-received Stephen King film adaptations: The Shawshank Redemption, The Green Mile and The Mist, so the idea that Stephen King might write for his TV series isn't a stretch. That said, while Mr. King's strengths with prose are well-known, so is his general weakness when it comes to scriptwriting. His recent forays into scripting (Children of the Corn, Kingdom Hospital, Rose Madder) have ranged from middling to quite bad. Some of his screenwriting has been better than those examples (Pet Sematary, the mini-series version of The Stand) but in general he isn't the go-to guy for crafting excellent scripts. (And the less said about other efforts like Sleepwalkers, the better.)
The actors said that stories are being developed now for the second season, which will take the characters to Hershel's Farm. Asked whether the storyline would take the survivors all the way to the Prison, a location which factors into a big percentage of the comic book storyline, both actors suggested that was up in the air, as there is already a lot planned for this second season.