WTF: In Chile, The Jedi Temple Will Teach Your Child Martial Arts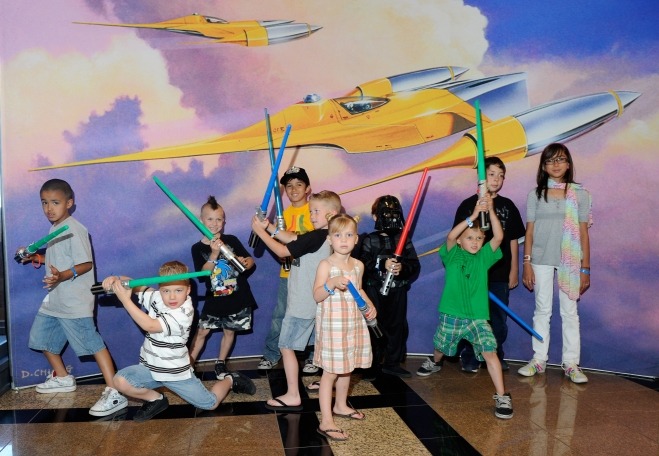 At first I had no idea what to make of this, then I was surprised we haven't heard about something like this before. In Quilpué, Chile there is a school called The Jedi Temple, which serves specifically to "give children a unique way to study martial arts."
Before you say "I want to go to there," check out more info after the break.
The school's second session just started yesterday, and the school's director told the BBC,
as a yoga instructor in taekwondo and I got the idea to integrate these disciplines with meditation and do something more holistic and funny, looking to entertain children and interpret those characters who are fans. (via translation)
The school has 20 students ranging in age from 6 to 12, and uses replica lightsabers for training in addition to teaching general martial arts, performance and meditation. They're trying to hire additional kung-fu and katana instructors.
(Note: the photo above is sadly not from the Chilean Jedi Temple. It is via a Fox News Latino report about the Star Wars: In Concert  stop last year in Las Vegas. Too good to be true if it was from the academy.)