Judd Apatow Producing 'Do-Gooders,' A Comedy Lampooning Celebrities With Causes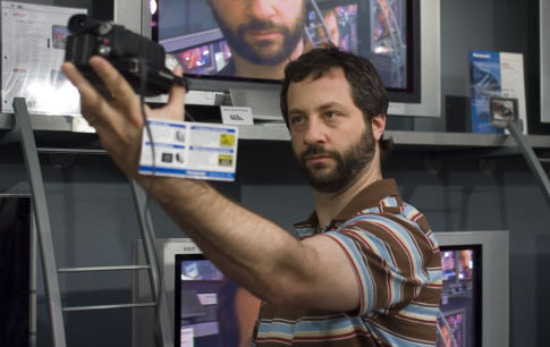 If you were famous, should you use that fame to get involved in public causes, and if so, how would you go about it? Nothing can change the public attitude towards a celebrity faster than seeing someone go overboard promoting a cause — I don't think my dad will ever watch a Sean Penn movie again, for example, just because of the actor's activism.
Naturally, this is a fitting topic for a comedy. Universal is making a deal to pick up a pitch from King of the Hill and The Tracy Morgan Show writers Alex Gregory and Peter Huyck (who also just wrote and directed A Good Old Fashioned Orgy) about celebs with causes. Judd Apatow is set to produce.
THR says that Judd Apatow will not direct. The story isn't out in the open right now, but the trade says the film is " known to center on actors with caring hearts keen to help those in need."
Since we don't know more about Do-Gooders at this point, it's a good time to push info about A Good Old Fashioned Orgy one more time. The cast rules (Jason Sudekis, Tyler Labine, Leslie Bibb, Will Forte, Lucy Punch, Lake Bell, Michelle Borth, Martin Starr, Nick Kroll, Lindsay Sloane and David Koechner) and goes like this:
Jason Sudeikis leads an ensemble cast of bright comic talents as Eric, a thirtysomething party animal famous among his close circle of friends for his lavish summer theme parties at his father's swanky Hamptons pad. But when members of the crew start settling down, and Eric's dad announces plans to sell the beach house, Eric decides it's time for one last party to go out with a proverbial bang—a good old fashioned orgy.
The film will premiere at the Tribeca Film Fest, which kicks off on April 20. Hope this one is fun, because with that cast and premise it'll be a serious letdown if not.