Billy Bob Thornton In Talks For 'Bad Santa 2'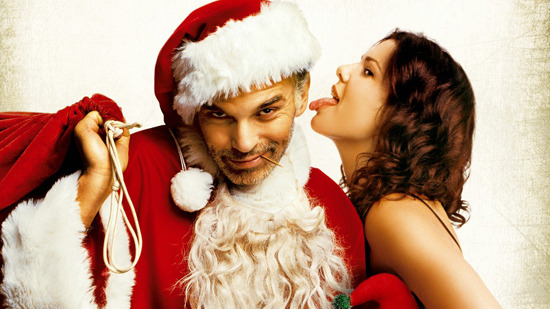 Last year, The Weinstein Company announced that it would partner with Miramax to make some sequels to titles in the Miramax library. One that was mentioned, and which has come up previous to that announcement, was Bad Santa 2. Billy Bob Thornton is often asked about the possibility of a sequel, and has said he'd be willing to do one.
Now that seems to be happening. as both Mr. Thornton and a spokesperson for The Weinstein Company says the actor is in talks to make the film.
The Wrap has the scoop, with the quote from a TWC spokesperson,
We feel that it's a Christmas perennial for the R-rated crowd. Everyone loves the character and Billy Bob's excited to be in talks with us.
(Or perhaps IFC's Matt Singer gets the scoop, as he mentioned a few hours ago on Twitter that Billy Bob Thornton said he was in talks for the film.)
This is all we've got right now. No idea who'll write or if Terry Zwigoff will return to direct once more. The 2003 original was written by Glenn Ficarra and John Requa, who went on to direct I Love You Phillip Morris and Crazy, Stupid, Love., and are prepping Lovelace. We also don't know how this would fit into or around the schedule for Jayne Mansfield's Car, which Billy Bob Thornton has been planning to direct.