First Look: Adrianne Palicki As Wonder Woman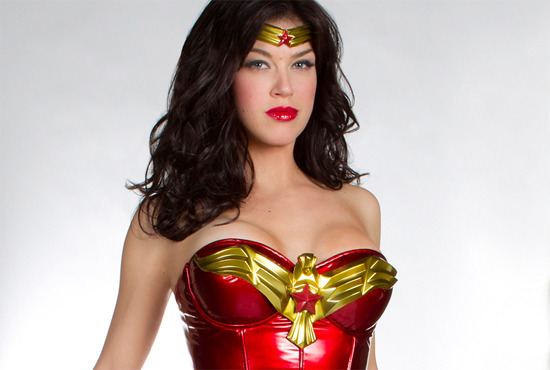 Here's the first image of Adrianne Palicki in costume as the new Wonder Woman. David E. Kelley's new TV series is evidently going for the 'Sexy Wonder Woman' Halloween look. See the full image after the break.
Getting the costume right is one of the difficult factors in putting Wonder Woman on the screen. How do you make the costume look both revealing and eye-catching and simply right? This version doesn't manage that at all. How much talcum powder does this thing require to get on and off?
As I've asked around I've found people hard-pressed to have much good to say about the pilot script, with its too-ambitious mix of three identities for Wonder Woman. This costume doesn't do much to inspire additional confidence. Lynda Carter, we miss you. [EW]