Betty Thomas In Talks To Direct Isla Fisher In 'Desperados'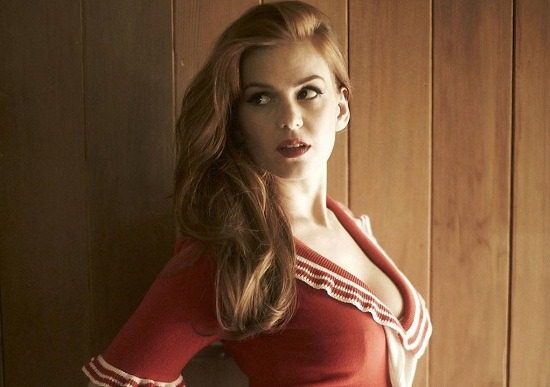 Last year Wayne McClammy, the director behind the video 'I'm F***ing Matt Damon' and star-studded rejoinder 'I'm F***ing Ben Affleck' that aired on Jimmy Kimmel Live! in 2008, was set to direct Isla Fisher in Desperados, which is typically referred to as 'a female-oriented Hangover.' But something didn't work out, and he's now walking away from the film. 'Creative differences' is what the trades say. (Isla Fisher remains attached.) Likely stepping into the vacant director's position will be Betty Thomas, who last made...um...well, Alvin and the Chipmunks: The Squeakquel.
The Ellen Rapoport script for Desperados hit the Black List in 2009. The synopsis that has been floating around for a couple years is:
Wesley Robbins, a 30-something single attorney with an unhealthy obsession with coupling up, thinks she's found the perfect man. But when he doesn't call for days after the first time they sleep together she freaks out and sends him a scathing email, only to learn he's been laid up in a Mexican hospital with some broken bones. On a whim, she and her girlfriends travel down south to erase the email before she ruins what she believes could be her one true love.
Lately there are a lot of comedies being built around female leading roles: Bridesmaids, Easy A, the forthcoming The Hand Job, and this one. Could be a nice mini-trend, if it really develops beyond a little cluster of projects.
But Betty Thomas as director of Desperados? The Squeakuel isn't inspiring at all, and with respect to making a comedy that has any bite, her other films are hit and miss at best: I Spy, Dr. Doolittle, John Tucker Must Die, 28 Days, Private Parts and The Brady Bunch Movie. Actually, 'hit and miss' is probably being generous. What say you — does this one seem better off now, or worse? [THR]