Albert Brooks In Talks To Join Judd Apatow's New Film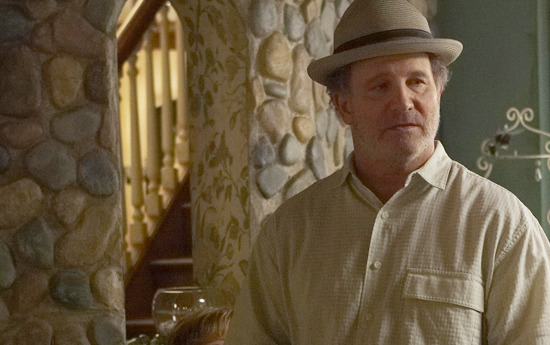 Albert Brooks is one of the most respected and influential names in comedy and Judd Apatow, who got his start as a stand up comedian, is almost certainly a huge fan. That said, you can almost bet Apatow is jumping for joy that he's close to casting the comedy legend as Paul Rudd's father in his still untitled 2012 Knocked Up spin-off. The film will star Rudd and Leslie Mann, reprising their Knocked Up characters, along with Megan Fox in an as yet undetermined role. Read more after the break.Deadline exclusively broke the new of Brooks likely joining the cast, which saw two high profile names mentioned in the same day, Brooks and Fox. That means casting is currently underway and we should expect to learn more and more about the film in the coming weeks, as they gear up for production aimed at a locked in June 1, 2012 release date.
Brooks is a comedy legend who got his start helping to usher in a whole new age of stand up comedy in the 1970s. However, as time would tell, much of his passion was in the world of film, both in front and behind the camera. Lorne Michaels famously asked Brooks to direct some very subtle and hilarious films for Saturday Night Live in the early years and, by the late 70s, he was a full on filmmaker. His most famous films, as a writer/director, are probably Lost in America and Defending Your Life while as an actor, he was nominated for an Oscar for Broadcast News and also appeared in Taxi Driver, Out of Sight and  – most famously for this generation – was the voice of Marlin in Finding Nemo.
Brooks's comedy has always been very smart, very dry and very underplayed, which is basically the opposite of the kind of things that made Judd Apatow famous and beloved. If this happens, I can't wait to see how he fits in with Apatow's brand of humor.