Craig Gillespie Is The New Director For 'Pride And Prejudice And Zombies'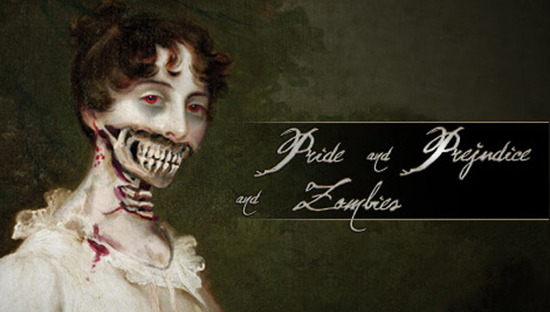 We may receive a commission on purchases made from links.
When a film needs to blend period costume drama, romance, zombie horror and humor, a director who can delicately balance those tones is crucial. That must be why Lionsgate was so ultra careful when selecting someone to adapt Seth Grahame-Smith's novel Pride and Prejudice and Zombies, which takes the classic Jane Austen tale and infuses it with zombies. Mike White (Chuck and Buck, School of Rock) has previously been locked and loaded to direct the film, but dropped out several months ago. Since then, speculation has run rampant over who would jump into the director's chair.
Though several names names were floated, including the book's original author, Craig Gillespie, who directed Lars and the Real Girl and the upcoming Fright Night remake, has just officially signed on. Read more after the break.
According to Deadline, Gillespie has been a front runner for a while and had the job as recently as a few weeks ago.
"We are so excited to have Craig Gillespie on board this film," Alli Shearmur, Lionsgate president of Motion Picture Production said to Deadline. "His sensibility spans from genre bending horror to elegant character driven comedy, which is perfect for this movie."
I totally agree. If you combine the tones of a Fright Night and Lars and the Real Girl, you certainly have someone who could handle this material.
Here's a description of the material from Booklist via Amazon:
This may be the most wacky by-product of the busy Jane Austen fan-fiction industry—at least among the spin-offs and pastiches that have made it into print. In what's described as an "expanded edition" of Pride and Prejudice, 85 percent of the original text has been preserved but fused with  "ultraviolent zombie mayhem." For more than 50 years, we learn, England has been overrun by zombies, prompting people like the Bennets to send their daughters away to China for training in the art of deadly combat, and prompting others, like Lady Catherine de Bourgh, to employ armies of ninjas. Added to the familiar plot turns that bring Elizabeth and Mr. Darcy together is the fact that both are highly skilled killers, gleefully slaying zombies on the way to their happy ending. Is nothing sacred?
Are you excited about this one? Is this a costume drama you'll actually show up for?