Best-Selling Book 'Moonwalking With Einstein' Set For Big Screen Adaptation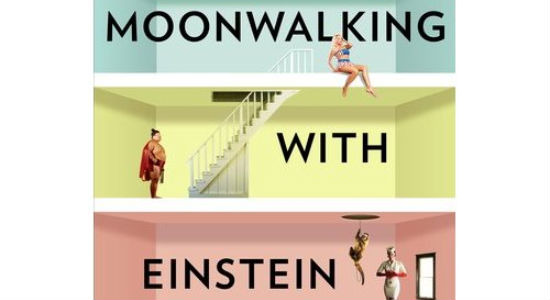 We may receive a commission on purchases made from links.
The true story of a journalist who decides to participate in a competition testing the most acute memories in the United States will find its way to the big screen thanks to Columbia Pictures. They've just optioned the rights to the recently-released best seller Moonwalking with Einstein: The Art and Science of Remembering Everything by Joshua Foer. The book follows Foer, a science journalist covering the U.S. Memory Championships, who learns the tricks of the memory trade and decides to compete against the best of the best. Read more about the book and the film after the break.
In a news release, Doug Belgrad, president of Columbia Pictures said the following:
This is a very special book which transcends the already fascinating subject of  memory.  By explaining in personal and entertaining fashion a great deal about how our brains work, Joshua has written a book that sheds light on how memory is connected to humanity.
Added producer Matt Tolmach, who is currently producing The Amazing Spider-Man for the studio:
At a time in our lives where we have outsourced so much of our memory to technology, Josh goes on this incredible journey into the inner workings of our memory. What he discovers is stunningly universal and profound.
We recently saw The Weinstein Company champion a film that took an nontraditional topic – speech therapy – and, through the sports movie mold, became a Best Picture winning film with The King's Speech. It seems like Columbia is hoping for something similar with Moonwalking With Einstein, which seems to be both a competition film as well as a study of memory.
Here's the description of the book from its Amazon page where it's currently the #2 best-selling book on the entire site:
Moonwalking with Einstein follows Joshua Foer's compelling journey as a participant in the U.S. Memory Championship. As a science journalist covering the competition, Foer became captivated by the secrets of the competitors, like how the current world memory champion, Ben Pridmore, could memorize the exact order of 1,528 digits in an hour. He met with individuals whose memories are truly unique—from one man whose memory only extends back to his most recent thought, to another who can memorize complex mathematical formulas without knowing any math. Brains remember visual imagery but have a harder time with other information, like lists, and so with the help of experts, Foer learned how to transform the kinds of memories he forgot into the kind his brain remembered naturally. The techniques he mastered made it easier to remember information, and Foer's story demonstrates that the tricks of the masters are accessible to anyone.
Do you think this will translate to the big screen?