John Hawkes Cast In 'Surrogate'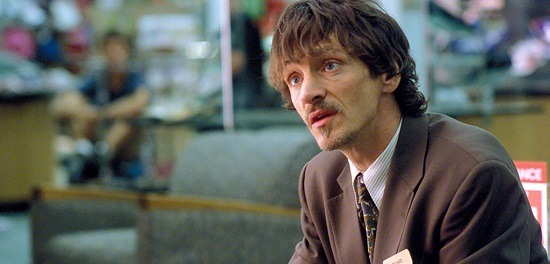 The last couple years have been good for John Hawkes. A career of smallish roles and a few very notable attention-getting turns (a notable Deadwood character, the lead in Me and You and Everyone We Know) led to Easbound and Down. With a raised his profile the actor ended up in the excellent film Winter's Bone, for which he was nominated for an Oscar. While he didn't win, that's a pretty huge step for a guy who audiences might not have recognized on the street just a few years ago.
He's got a role in the Sundance fave Martha Marcy May Marlene, has shot a part in Steven Soderbergh's Contagion and is now staying indie with the drama Surrogate, based on the life of poet and journalist Mark O'Brien.
We don't specifically know what role John Hawkes has, though it could be the lead in the film written and directed by Ben Lewin. Mark O'Brien, a report says, after "spending most of his life with an iron lung as a result of polio, decides to explore his sexuality. He hires a sex surrogate and soon develops a relationship that changes both of their lives."
OK, that's probably not where you thought a film about a poet was going to go.
Jessica Yu previously made the Oscar-winning short film Breathing Lessons: The Life and Work of Mark O'Brien about Mr. O'Brien, though this film won't be based upon or related to that one. (More info on the short is here.) [Variety]