Russian Trailer For 'X-Men: First Class' Reveals New Footage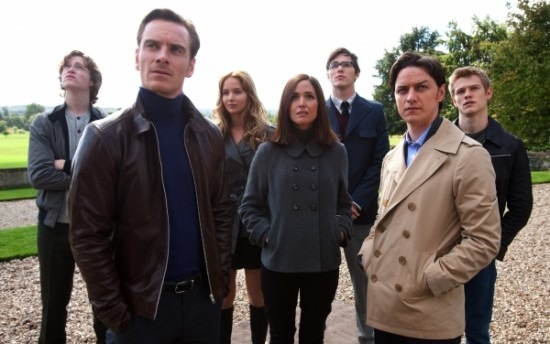 I don't know about you, but when I saw the first trailer for Matthew Vaughn's X-Men: First Class, I went from being cautiously optimistic to unabashedly optimistic. It looked like everything I'd want from an X-Men film: action, character-driven drama, an excellent cast and plenty of meaningful nods at storylines familiar to any Marvel fan. Now a Russian trailer with new footage has been released, and I'm feeling even more confident in my high hopes for the film. Check it out after the jump.
[via Filmonic]
It's a little weird to watch Charles (James McAvoy) and Erik (Michael Fassbender) speaking in dubbed Russian, but aside from that, I enjoyed the hell out of it. We get a few shots we haven't seen before — most notably, scenes of Sean Cassidy/Banshee (Caleb Landry Jones) demonstrating his sonic scream, what appears to be a recreation of the concentration camp scene from the first X-Men, and extra time with Hank McCoy/Beast (Nicholas Hoult) — and it all looks as good as the first trailer did. Godawful domestic posters aside, I'd say X-Men: First Class is looking better and better the more we learn about it.
X-Men: First Class opens June 3, 2011, and along with Thor (May 6) and Captain America: The First Avenger (July 22) is one of three Marvel films coming out this summer.
Official Plot Synopsis:
X-MEN FIRST CLASS charts the epic beginning of the X-Men saga, and reveals a secret history of famous global events. Before mutants had revealed themselves to the world, and before Charles Xavier and Erik Lehnsherr took the names Professor X and Magneto, they were two young men discovering their powers for the first time. Not archenemies, they were instead at first the closest of friends, working together with other Mutants (some familiar, some new), to prevent nuclear Armageddon. In the process, a grave rift between them opened, which began the eternal war between Magneto's Brotherhood and Professor X's X-Men.