Commercial Director Fredrik Bond To Make Feature Film Debut With Romantic Action Comedy Starring Zac Efron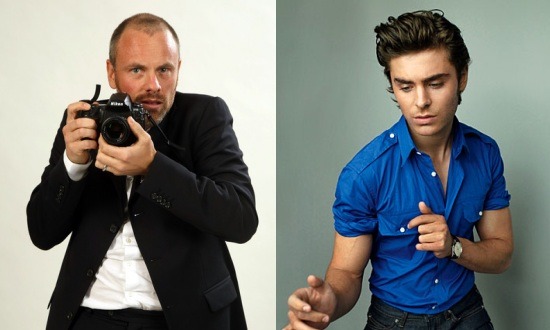 The first time we heard about The Necessary Death of Charlie Countryman, it was set to star Shia LaBeouf with commercial director Dante Ariola helming. Since then, fellow Disney alum Zac Efron has taken over LaBeouf's role, and a different commercial director, Fredrik Bond, has stepped in for Ariola. Also, it's not called The Necessary Death of Charlie Countryman anymore. A lot can change in a year. Read more after the jump.
Efron first set preteen girls' hearts aflutter as the singing, basketball-playing star of Disney's enormously popular High School Musical. Since leaving the franchise, however, he hasn't had much luck staking his claim as a serious actor. Though some of his films — Hairspray and 17 Again — have done well at the box office, Efron has yet to make a strong impression outside his big Disney role. His last movie, Charlie St. Cloud, was considered a commercial and critical disappointment. His next films will be this year's New Year's Eve (brought to you by the same people who made Valentine's Day), due out later this year, and the Nicholas Sparks adaptation The Lucky One (not to be confused with 2008's The Lucky Ones), due out next year. While it's too early to say how either of those films will turn out, the results of Valentine's Day and every Nicholas Sparks adaptation that isn't The Notebook aren't exactly inspiring optimism.
As for the new project: The as-yet-untitled romantic action comedy revolves around a young American man (Efron) who travels to Eastern Europe and falls in love with a local woman who happens to have a criminal ex-boyfriend. Said ex subjects Efron's character to a succession of beatings before Efron can win his lady's heart. As other people have pointed out, it sounds a little bit like last year's box office flop Scott Pilgrim vs. The World — but for the sake of Bond and Efron, I'm hoping this one will be a litle more financially successful.
Discuss: Are you looking forward to the untitled Bond-Efron project? Is going from LaBeouf to Efron a step up, or a step down?