'The Commitments' Screenwriters Turn In Script For Sam Cooke Biopic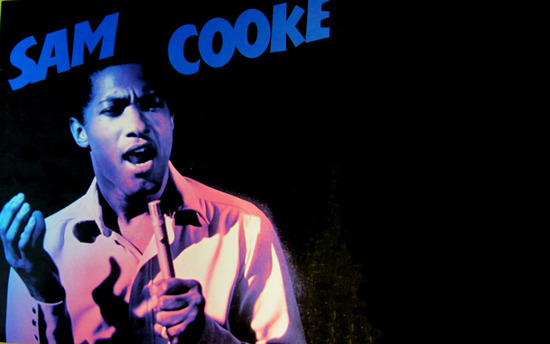 We may receive a commission on purchases made from links.
Sam Cooke, one of the godfathers of soul music, may get his very own biopic. Dick Clement and Ian La Frenais, who wrote The Commitments, Across the Universe and Killing Bono, have turned in their script which adapts the biography Dream Boogie: The Triumph of Sam Cooke, written by Peter Guralnick, and the film is now in search of a director.Reuters says " the script covers Cooke's entire life — 1931 to 1964 — from childhood through his years as a gospel singer, a pop star, civil rights activist and eventually a label owner and music publisher."
The singer fused gospel and pop create a dynamic, original new R&B sound that was soon called soul. He was shot dead in 1964 at age 33, and the precise circumstances that led to his death have been the subject of debate for decades. Songs such as 'Twistin' the Night Away,' 'Only Sixteen' and, perhaps most importantly, 'A Change Is Gonna Come' were important elements of the new soul sound, and part of the soundtrack to the civil rights movement.
ABKCO owns Sam Cooke's publishing rights and most of his master recordings; ABKCO CEO Jody Klein is producing the film and spearheading the search for a director.
If you don't have or have never heard Sam Cooke's Live at the Harlem Square Club, 1963, run don't walk to grab a copy. It is one of the best R&B/soul records ever made, and therefore one of the most danceable and satisfying records you can hear. As an introduction to the man and his music, you can't do any better. As a mini-primer here's 'Shake,' which was covered by a great many artists, most notably Sam Cooke fan and disciple Otis Redding.
This is a recollection of his early career from the American Masters site:
Before Otis Redding and Aretha Franklin, Sam Cooke already heated up the charts with his unique blend of sensuality and spirituality. His smooth songs and sophisticated phrasing influenced artists from Al Green to Alicia Keys. And Cooke's legacy reaches far beyond music boundaries. Spike Lee featured 'A Change Is Gonna Come' in his film Malcolm X, and the same song inspired President Obama's speech. Who else besides an American Master can make such claims?Cooke's career was tragically short, but meteoric at every stage. From early childhood, his silky, soaring voice electrified the congregation at his father's First Baptist Church in Chicago. By the age of 19, he became lead vocalist for the popular gospel group the Soul Stirrers, heard in churches and jook joints and nightclubs all along the Chitlin Circuit, from Chicago through the South to LA and back again. He redefined the genre and became gospel's first iconic and, ironically, sexy superstar. Women began to flock to concerts to experience Sam, not Jesus!