'Super 8' Trailer Reveals Yet Another Viral Website And More Images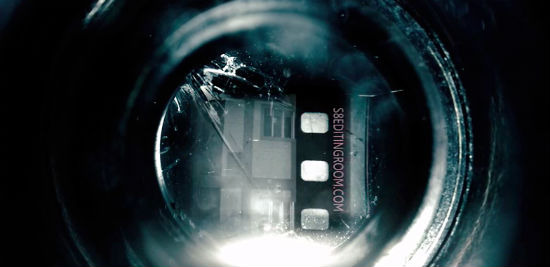 Now that we've had a few days to digest the first trailer for J.J. Abrams' Super 8, it's time to break it down like the J.J. Abrams project it is. Meaning, it's time to find the hidden messages. Abrams is well-known for embedding clues and viral marketing bits into his work and Super 8 is no different. In fact, it might trump anything he's done so far. The first footage we saw from the movie was during its Super Bowl commercial and, in the final few seconds, some very intriguing photos flickered by like they were coming off a super 8 camera. This new trailer is no different as several images once again flicker across the lens of the super 8 camera. What do they reveal? A brand new viral site, for one, which is set up like an editing room, and some other creepy images. Check it out after the break.
Reelz Channel (with a heads up from Film School Rejects) were the first to find this secret URL: www.s8editingroom.com in one of the final frames of the trailer (seen above).
The site functions like an old school editing room, with a mechanism that holds up shots of super 8 film. As of press time, there were only three shots so far discovered with a whole bunch more to come. But, it seems like eventually it will play a full movie. You can watch what they have now by turning on the projector on the website. You'll have to skip through a lot of it, but it seems to be some kind of medical or scientific film about whatever is in the train in the movie. Here are the quotes you can hear from the film:
Exposing the crowd to a barrage of...
...even more surprising were their biological attributes, most remarkably...
Pretty creepy, right?
But what of the rest of the frames seen at the end of the trailer? Nothing quite obvious just yet but there do seem to be some very interesting images. We've screen capped a few below. Is that Elle Fanning with creepy eyes? What is that weird material?