New Poster: 'Pirates Of The Caribbean: On Stranger Tides'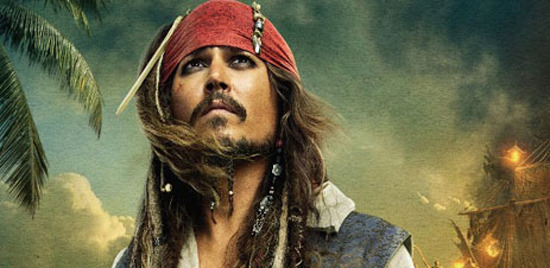 Here's the first one-sheet for Pirates of the Caribbean: On Stranger Tides, in which Rob Marshall takes over directing duties from Gore Verbinski and Johnny Depp returns to the role of Captain Jack Sparrow.
That character is front and center on the poster, as it has been four years since the release of the last Pirates film. Suppose it is time to remind audiences of Jack Sparrow, and a colorful new poster is the best way to do it. See the full image after the break.
Click the poster to enlarge slightly. It's a good image for the series, and I like the painted look. It could almost be the cover of a Treasure Island-style novel, and that works just fine.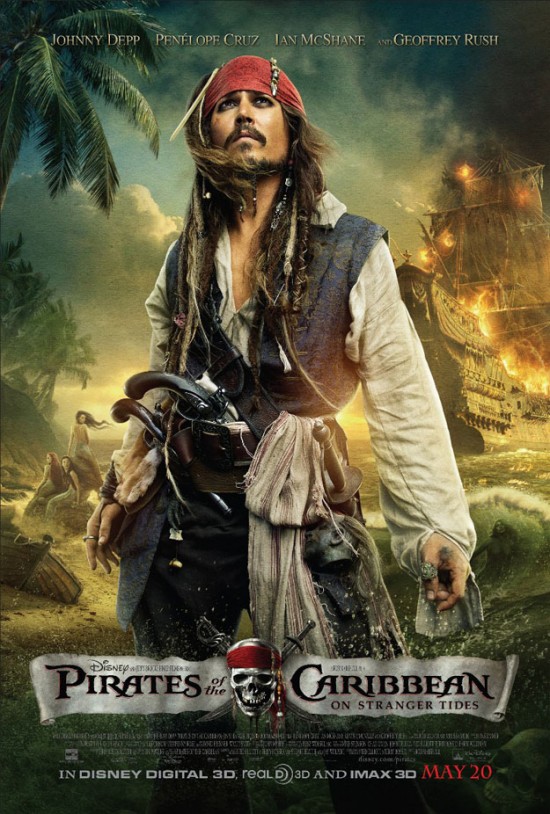 Pirates of the Caribbean: On Stranger Tides will hit theaters on May 20th 2012.
Official Plot Synopsis:
In this action-packed tale of truth, betrayal, youth and demise, Captain Jack Sparrow crosses paths with a woman from his past (Penelope Cruz), and he's not sure if it's love–or if she's a ruthless con artist who's using him to find the fabled Fountain of Youth. When she forces him aboard the Queen Anne's Revenge, the ship of the formidable pirate Blackbeard (Ian McShane), Jack finds himself on an unexpected adventure in which he doesn't know who to fear more: Blackbeard or the woman from his past.
Terry Rossio and Ted Elliot's screenplay is based on Tim Powers' pirate novel On Stranger Tides which was optioned by Disney years ago. The novel tells the story of Blackbeard and the Fountain of Youth. Here's the plot of the novel:
Puppeteer John Chandagnac, bound for Jamaica to recover stolen money from his uncle, becomes Jack Shandy after pirates attack his ship and force him to join their crew. Shandy's struggle to accept his new life grounds the story for readers, even as Blackbeard and vodun magicians whisk everyone away to dreamlike lands where the Fountain of Youth itself awaits. The chaotic sea battles sing, though at times key events happen so quickly that they get lost in the shuffle as Jack tries to comprehend where he's going and what's at stake.
[IGN]