Josh Hutcherson Wants To Be In 'The Hunger Games,' Cast In Benicio Del Toro's '7 Days In Havana'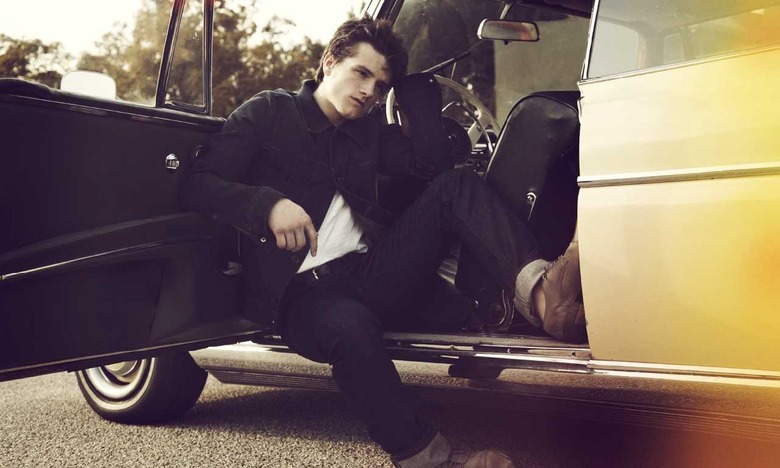 Josh Hutcherson still might become one of the bigger young actors out there. He was high in the running for the lead in Sony's new Spider-Man before being overlooked in favor of Andrew Garfield. Part of the problem might have been his previous commitment to Journey 2: The Mysterious Island. Regardless, he's doing Journey 2; he's in Joseph Kahn's Detention (trailer here), and his role in the remade Red Dawn might finally be seen this year.
And that's just the start. He's just locked down a role in Benicio Del Toro's first directorial effort, which is one of the segments in the omnibus film 7 Days in Havana. And he has met with director Gary Ross about the lead in The Hunger Games, for which he's hoping to compete with another up and coming actor, Alex Pettyfer.
First up: 7 Days in Havana. As we told you a while ago, Benicio Del Toro is one of the seven directors of the film, which will feature a Havana-set story for each day of the week. (The other directors:  Laurent Cantet, Gaspar Noe, Elia Suleiman, Pablo Trapero, Julio Medem and Juan Carlos Tabio.)
His segment, Monday, will be shot as a documentary, says Deadline, and "stars Josh Hutcherson as he explores the culture of the island for the first time. " Superficially, that doesn't seem like the most interesting take on things, but let's see what happens. The footage has already been shot, so hopefully we'll start to see material from 7 Days in Havana come the festival season this fall.
And then there's The Hunger Games, for which Jennifer Lawrence is said to basically have a lock on the lead role of Katniss Everdeen. He told EW that he has met with director Gary Ross, but that he's only one of many who has done so. Of his possible character, Peeta, he says,
I love Peeta... The character is so much who I am—self deprecating, a people person. And he'd be such a great character to play! Like in the third book? Oh my God.
Let's see if it gets that far — betting on ever seeing a third novel adaptation seems like a good way to lose in the current climate of would-be film series based on novels. But he'd be better for the role than Alex Pettyfer, who is already looking like a pretty limited actor thanks to I Am Number Four and Beastly. But The Hunger Games seems like a pretty crazy story — maybe it will have better luck than a lot of other recent attempts to start new franchise. And Josh Hutcherson already has set an example with the Journey films, so maybe he's got a shot.