New Poster: 'Super 8'

The trailer for J.J. Abrams' Super 8 went up last night, and no matter what you think of the film's evident and very overt aspirations to Amblin, you've got to admire the way that clip is cut. It gives a great idea of what the movie is without actually seeming to give anything away. Quite an achievement, especially in this current climate of trailers that give the impression that you've just seen the whole film, even if that's not the case.
Anyway, there is also a new poster for the film, and we've got a high-res version after the break.
Watch the trailer to understand the sideways-photo design that's going on here. Kind of an eye-catching and vaguely clever way to encapsulate one idea behind the film.
Click the poster for a larger version.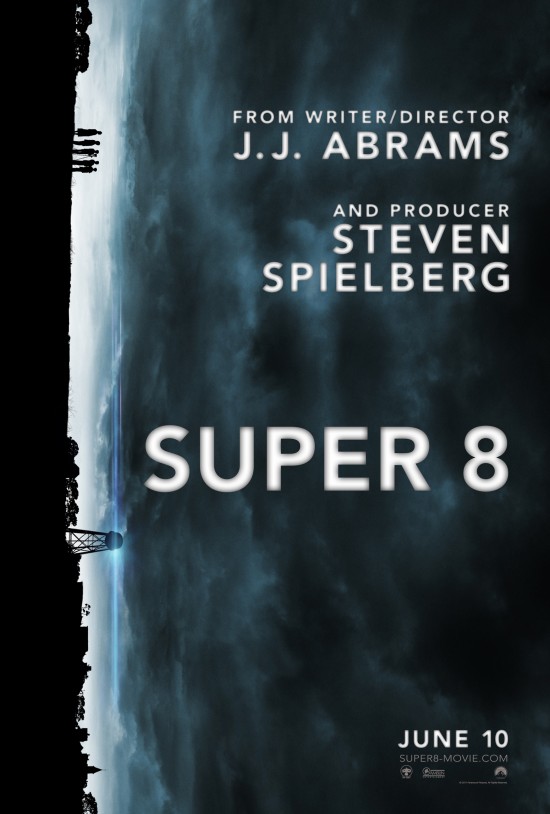 Cast: Elle Fanning, Kyle Chandler, Ron Eldard, Noah Emmerich, Gabriel Basson, Joel Courtney, Ryan Lee, Zach Mills, Amanda Michalka
In the summer of 1979, a group of friends in a small Ohio town witness a catastrophic train crash while making a super 8 movie and soon suspect that it was not an accident. Shortly after, unusual disappearances and inexplicable events begin to take place in town, and the local Deputy tries to uncover the truth – something more terrifying than any of them could have imagined.
[Apple]