Zombie Pirate Concept Art From 'Pirates Of The Caribbean: On Stranger Tides'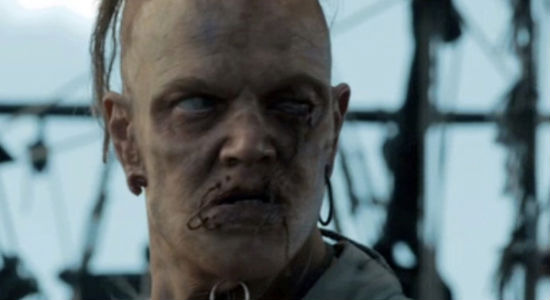 Captain Jack Sparrow has had to defeat some formidable foes in his adventures across three Pirates of the Caribbean movies. If it's even possible, those foes become have become more varied and weirder in the fourth film, Pirates of the Caribbean: On Stranger Tides. Jack not only has to get by the greatest pirate to ever live, Blackbeard, he'll have to defeat gorgeous mermaids and zombie pirates along the way. While the final look of the zombies is a bit more menacing and realistic (see above) Disney has released some of the concept art that was created in to order fully realize the undead creatures that stand in the way between Captain Jack and the Fountain of Youth. Check out all the photos after the jump.
Click on each image for the high resolution version.
Do you think these characters will appear in the movie? How do you like the design as compared to the pseudo-undead pirates in the first film?