HBO's 'Cocaine Cowboys' Comes Back To Life; 'The Pacific' Writer Penning New Pilot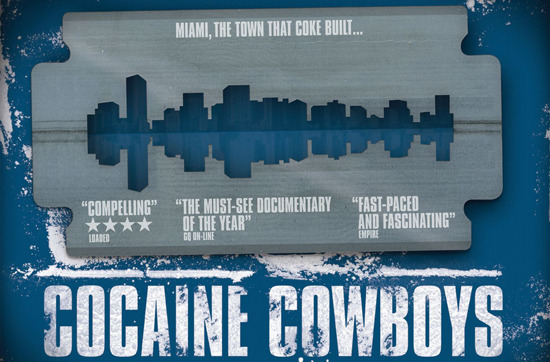 In 2006, Billy Corben's documentary Cocaine Cowboys, about the rise of the drug trade in '70s and '80s Miami, became the jumping-off point for more than one project. By 2008 HBO had commissioned a pilot script for a series based on the documentary, and for several years a feature film has been in slow development also based on the doc.
We just heard that David O. Russell is attached to direct the feature version. And now, after being dormant for some time, the HBO series is coming back to life with a new pilot script from The Pacific writer Michelle Ashford.
Deadline says that the series won't feature any of the real-life characters from the doc, but that it will "borrow from its portrayal of the events of the illegal drug trade in Miami during that time frame." So it is just trading on the name — not the most unusual move, and the same approach that has been the case since the first pilot script by Billy Corben and David Cypkin that Hunter reviewed for us years ago.
Jerry Bruckheimer and Michael Bay are still producing; the degree to which their particular sensibilities will inform the show remains to be seen.
Meanwhile, the David O. Russell verison was once a Peter Berg movie with Leonardo DiCaprio and Mark Wahlberg set to star, but now Mark Wahlberg is the last man standing from that early version, and Mr. Russell is tentatively set to direct. (This version will very likely never happen, but competition with the HBO series could push it forward.)