Video: See Nickelodeon's New 'Teenage Mutant Ninja Turtles' In Action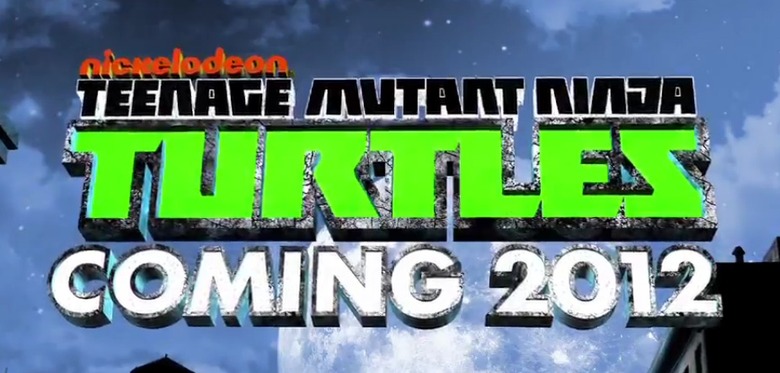 It seems like only yesterday we were showing you the first image of Nickelodeon's new Teenage Mutant Ninja Turtles series. In fact, it was two days ago. To quickly refresh your memory: Nickelodeon bought the rights to the reptilian heroes for $60 million back in 2009, and quickly made plans for a feature film and a brand-new television series for the characters. Last night, the network unveiled a first glimpse at the turtles in action — as well as what appears to be the new logo for the show. Read more after the jump.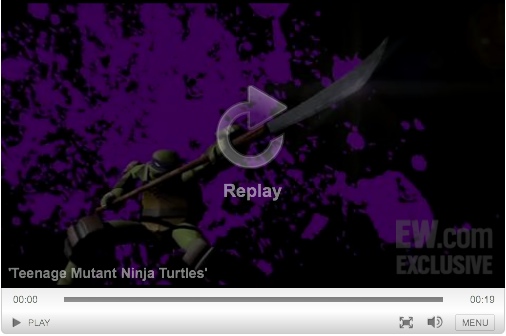 Though the show is still a work in progress — or "a mutation in progress," as EW.com insists on calling it — the clip does give us a better sense of what the actual animation will look like. I'm still not seeing the "more individual attributes" that executive producer Ciro Nieli promised, though of course it's difficult to tell from such brief looks. Otherwise, I think the guys looks good. The turtles look more contemporary without being any less recognizable, which is exactly what you'd want from an update like this.
I can't say I'm crazy about the redesigned logo, though. It looks plain and uninspired, with none of the distinctiveness of the earlier logos.
The revamped Ninja Turtles will premiere late next year on Nickelodeon, and is already slated for 26 half-hour episodes. According to EW.com, the network has described the new show as "funnier and ninja-ier," whatever that means.
Discuss: What do you think of the turtles in action and the new logo? Also, since we discussed our favorite Turtles earlier this week, perhaps today we can discuss our favorite villains. I'll start: I loved Krang! What a freak. And that means a lot, in a universe that's populated by human-sized turtles, a rodent sensei, and April's horrific yellow jumpsuit.