Page 2: Battle: Los Angeles, Power Rangers, Scream, The Killing, Transformers, Jonah Hill, Batman, Black Swan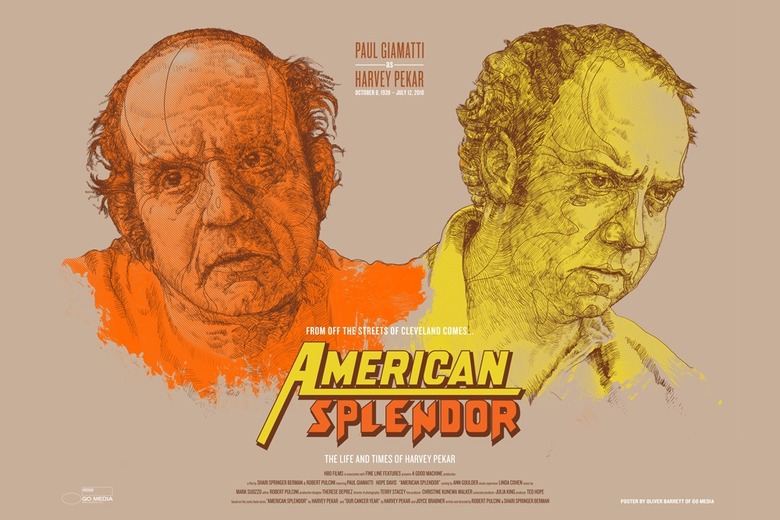 What is Page 2? Page 2 is a compilation of stories and news tidbits, which for whatever reason, didn't make the front page of /Film. After the jump we've included 36 different items, fun images, videos, casting tidbits, articles of interest and more. It's like a mystery grab bag of movie web related goodness. If you have any interesting items that we might've missed that you think should go in /Film's Page 2 – email us!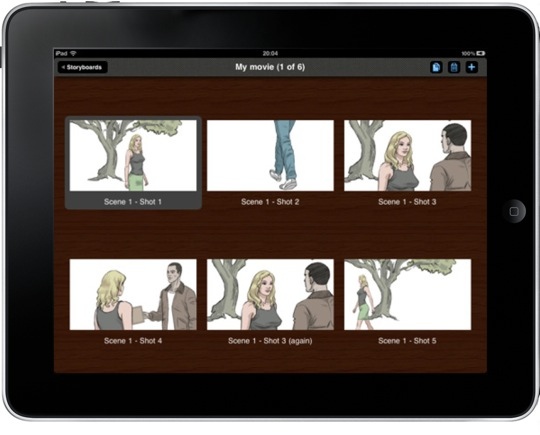 Storyboards Premium lets iPad users create storyboards.
The Shortlist lists the best movie bromances.Gamespot has posted a new trailer for the Transformers Dark of the Moon video game.Jeremy Sisto is joining ABC's comedy pilot Suburgatory.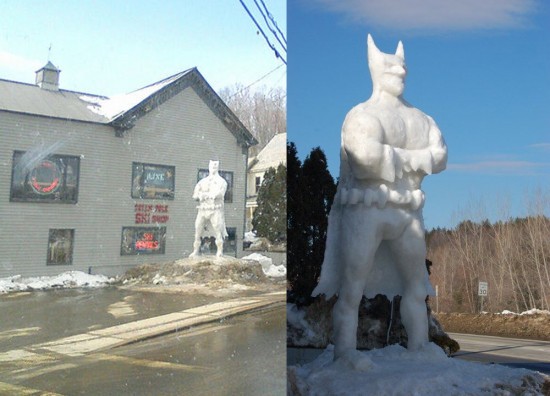 This two story Batman snow sculpture was spotted at the Totem Pole Ski Shop in Ludlow, Vermont.
Michael Madsen and Rachel Hunter are joining the Roger Corman produced/ Jim Wynorski helmed Piranhaconda.Jonah Hill has finally joined Twitter.The Art of Pixar: 25th Anniv[ersary]: The Complete Color Scripts and Select Art from 25 Years of Animation will be published later this year by Chronicle Books.

Phoenix Jones and Pitch Black, Seattle's real -life costumed crimefighters, crashed the Super pannel at the Emerald City Comic Con.Mad Max: Fury Road will begin filming in early 2012, in and around the outback New South Wales town of Broken Hill.
Due to the amount of graphics and images included in Page 2, we have to split this post over a BUNCH pages. Click the link above to continue the second page of Page 2.
Here is a video about the Black Swan art exhibit at Regen Projects.
Seth Green performed the performance capture for Mars Needs Moms, but did not provide his voice.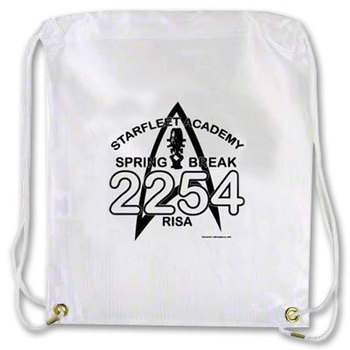 They actually sell this: Starfleet Academy Spring Break Drawstring Backpack
Fox has greenlit a 12-episode order for the JJ Abrams-produced television series Alcatraz.
Sony has released a fourth video clip for Battle: Los Angeles.
Anjelica Huston will co-star opposite Debra Messing and Christian Borle in NBC's drama pilot Smash.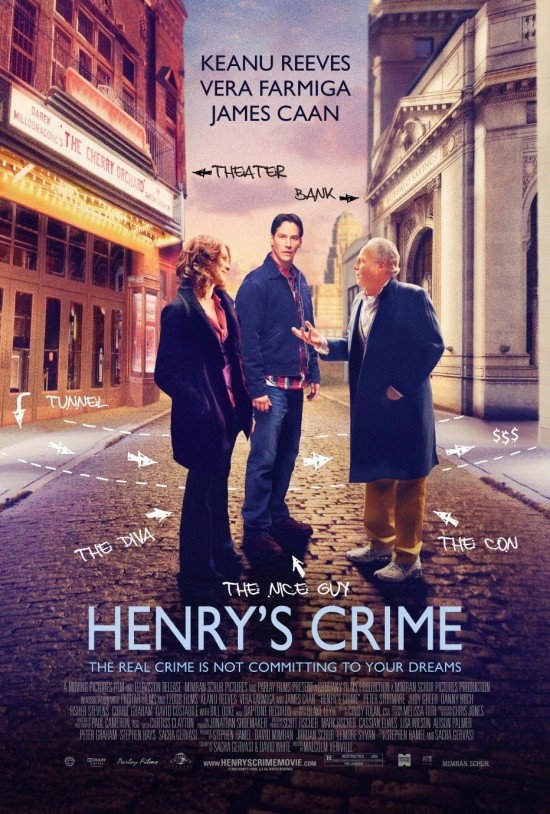 Here is a new movie poster for Henry's Crime.
LucasArts and BioWare are teaming with Dark Horse comics to release The Lost Sun, a new chapter in Star Wars: The Old Republic as a comic series that "acts as an invaluable companion to the upcoming massively multiplayer online role-playing game of the same name."
And now there is a Scream XXX: A Porn Parody. Watch the SAFE FOR WORK trailer above.
Film director David Lynch has launched a must web store.
Due to the amount of graphics and images included in Page 2, we have to split this post over a BUNCH pages. Click the link above to continue the third page of Page 2.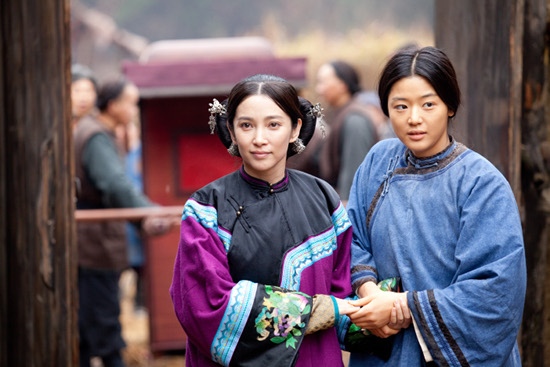 The Playlist has posted the first photo of Wayne Wang's Snow Flower And The Secret Fan.Watch a round table discussion with The Walking Dead's creative team: namely, Writer, Director and Executive Producer Frank Darabont, Comic Creator and Series Executive Producer Robert Kirkman, Executive Producer Gale Anne Hurd and Special Make-Up FX Designer Greg Nicotero.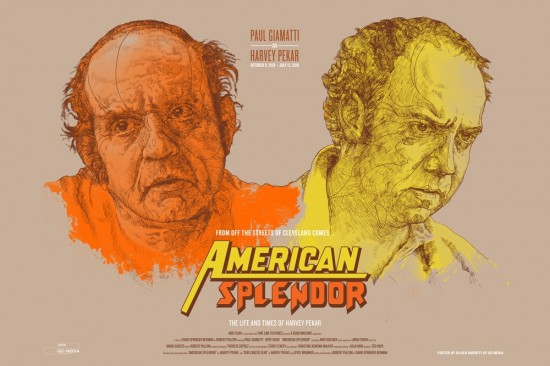 Oliver Barrett made a screenprinted version of his American Splendor poster, on sale for $45.
Disney's North American touring production of Mary Poppins has topped $100 million in box office in two years on the road.
Watch a 4-minute trailer for AMC's The Killing.
Character actor Frank Alesia, who was also an executive consultant on Laverne and Shirley and a director of Captain Kangaroo, died of natural causes at age 65.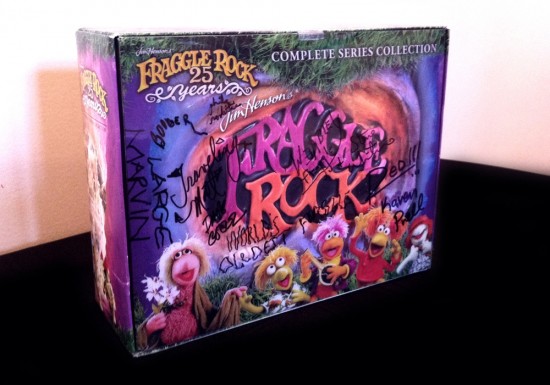 Would-be Fraggle Rock movie director Cory Edwards is auctioning off a Fraggle Rock DVD box set signed by three of the five original Fraggle performers: Karen Prell, Dave Goelz and Steve Whitmire.
Charlie Sheen has said that both Rob Lowe or John Stamos could do a good job replacing him on Two and a Half Men.
This video from the latest season of Power Rangers features all 199 costumed characters featured throughout the years engaging in one epic battle.
OWF lists 8 Actresses Who Could Be Lara Croft: Tomb Raider.
Due to the amount of graphics and images included in Page 2, we have to split this post over a BUNCH pages. Click the link above to continue the fourth and final page of Page 2.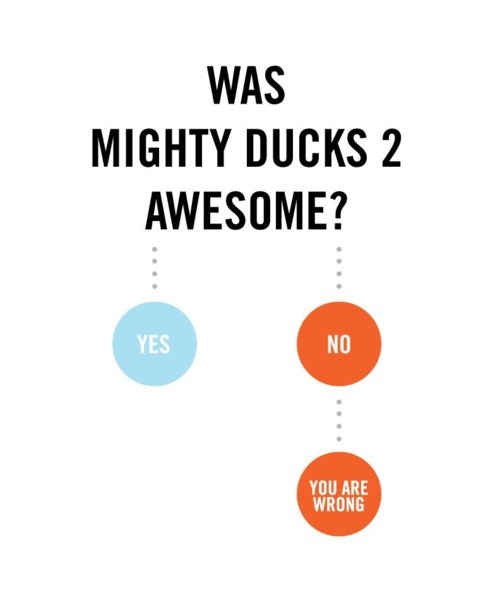 Was Mighty Ducks 2 awesome? Here is a handy chart for kids of the 1990's.
The Athletic Nerd takes a look at Buried vs. 127 Hours from an editing perspective.
Here is a video review of Disney's TRON Legacy The Complete Story storybook app for the iPad.
Ranker list the Top 10 Hottest Movie Moms Of All Time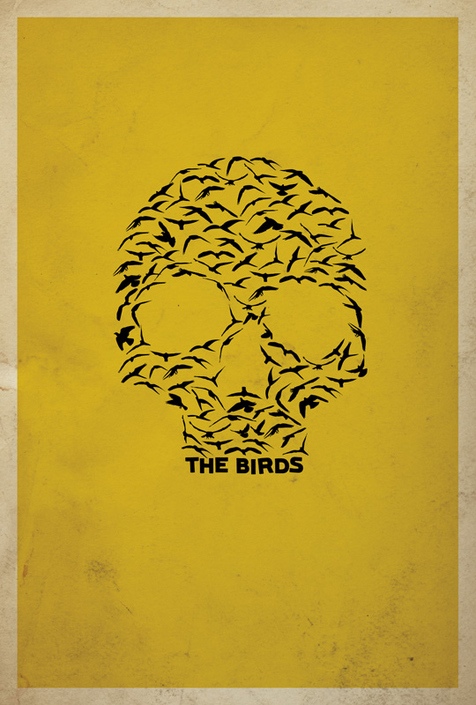 Matt Owen created this poster for Alfred Hitchcock's The Birds.ToplessRobot lists 12 Slasher Flicks to Plan Your Year By.