Marvel Developing 'The Inhumans'?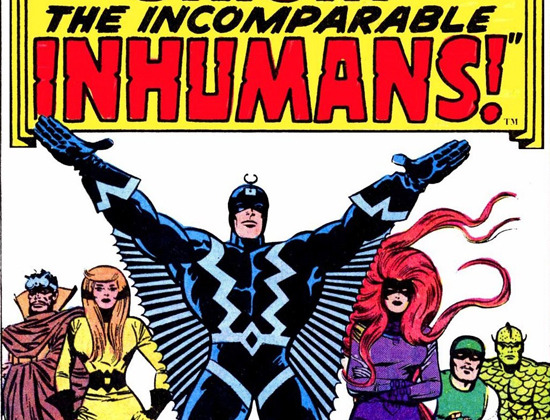 The Marvel Studios slate through 2013 has been pretty well locked in for some time: we'll have Thor and Captain America this year, then The Avengers and finally Iron Man 3. But what after that? Edgar Wright's Ant Man (co-written by Attack the Block director Joe Cornish) is a possibility, and there have been rumblings of a Doctor Strange movie, and films featuring the Punisher, Moon Knight and many more.
One of those 'many more' might — just might — be The Inhumans, based on a bunch of characters that represent one of the stranger corners of the Marvel Universe.
The Inhumans are a race of evolutionarily advanced beings created from humans by the Kree, one of the chief alien races in Marvel's continuity. It's classic Jack Kirby sci-fi wackiness, with a character roster that includes Black Bolt, a ruler who never speaks because his voice is so powerful, and a giant dog called Lockjaw.
Badass Digest points to a tracking board that says Marvel has The Inhumans out to writers now, but that's all the info there is. Reportedly this version of the Inhumans story would partially feature this logline:
aliens who were put on Earth as sleeper cell aliens to eventually call back their race to take over the planet. Ultimately, the group of aliens fully assimilates and don't want to cause war.
The viability of the Inhumans would seem to hinge on a couple of factors. First, the success of Thor, which would be the most fantasy-oriented Marvel film to date. Then there is a possible tie to The Avengers, as that film is rumored to feature the alien Skrulls, who are the enemy of the Kree. The Inhumans would see Marvel movies going even more cosmic and crazy than Thor does. That's a good thing as far as I'm concerned, but if this is happening at all, it is early.