Julie Taymor May Be Replaced As Director Of 'Spider-Man: Turn Off The Dark'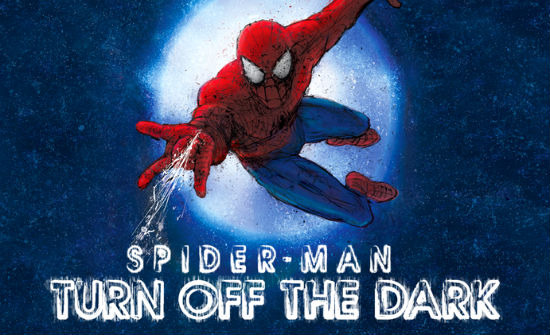 What a strange beast Julie Taymor's Broadway musical Spider-Man: Turn Off the Dark has become. Despite scathing reviews and the negative publicity from injuries suffered by cast members, the show is doing huge business even as the official opening date has been pushed multiple times.
We'd heard recently that the show's book might be reworked by a new writer (Roberto Aguirre-Sacasa, who has written Spider-Man for Marvel) and that additional work was being done on the music and other aspects. but now it seems that more drastic measures could be undertaken. The New York Times reports that the show's producers are talking with Julie Taymor and music writers Bono and The Edge about extensive overhauls to all the major aspects of the show. One option going forward may be that Julie Taymor steps down as director.
The NYT says that the March 15 opening date for the show isn't likely to hold. Turn Off the Dark has already set a record for most 'preview' performances and if all these changes are being made, an official opening date will likely have to be pushed. And it sounds like Julie Taymor might not have final say over the changes. As the NYT says, sources report she'll have to "work with a newly expanded creative team to fix the critically derided $65 million musical or possibly leave the show, according to people who work on "Spider-Man" or have been briefed on the negotiations."
Spokesmen for the show aren't commenting, but one line in the NYT piece sums it up well:
What is certain, the people said, was that the producers saw the potential for major changes to the musical, which they hope to mount for years in productions around the world, and that Ms. Taymor either needed to accept help in making those changes or face a different outcome, potentially her exit from the show.
The show is doing business now in part because it has a huge curiosity factor. But that can't last forever, and it can't recoup $65m worth of investment. So Spider-Man has to go on the road, and for it to do so successfully, the show has to be a lot more stable. Julie Taymor has been a key factor in this project since just after conception, but many reviews peg her influence on the show's problematic direction.