Cool Stuff: 'Parks & Recreation' And 'Eastbound And Down' PaleyFest Posters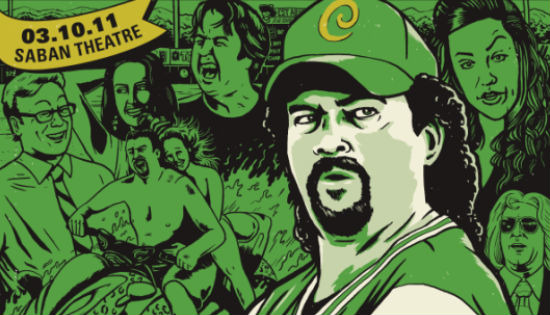 Fans of Pawnee, Indiana and Kenny Powers are going to want to pay attention. Gallery 1988 has premiered posters for NBC's Parks and Recreation as well as HBO's Eastbound and Down to go along with their upcoming presentations at PaleyFest 2011. For Parks and Recreations, Mike Mitchell (who did the famous I'm With Coco poster) pays homage to Casablanca while Derek Deal was inspired by 1985 Topps baseball cards for Eastbound and Down. Both posters will go on sale at their respective events this week and all leftovers will go on sale on Gallery1988.com. Check out the full images of each poster after the jump.
Thanks to the G1988 blog for these images. They'll premiere the final poster of the series, for Glee, later this week.
If you want to see the images of the other posters in the series, including Freaks and Geeks/Undeclared, The Walking Dead and True Blood, click here.
Mike Mitchell's Parks & Recreation will first go on sale at PaleyFest on March 9 and Derek Deal's Eastbound and Down will first go on sale Paleyfest on March 10. If there are any leftover after these events, they'll be on sale for $35 on Gallery1988.com.