'Iron Man 3' Will Be A Tom Clancy-Style Thriller, Says Director/Screenwriter Shane Black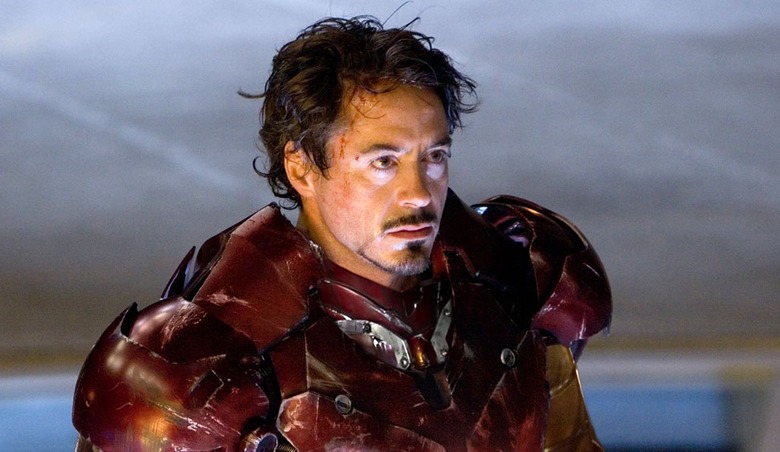 We've known since last month that Kiss Kiss Bang Bang writer/director Shane Black would be directing Iron Man 3. The question that remained was whether he would also be writing the script. As it turns out, the answer is yes. At the Omaha Film Festival this weekend, Black appeared at a panel and briefly discussed Iron Man 3, including a few details about the script. Read more after the jump.
Black also said that the studio was not pleased with the direction of Iron Man 2, and that Iron Man 3 would be doing something a little different. Instead of the iron-suited dustups of the first two films, Iron Man 3 will be more along the lines of a Tom Clancy-style thriller, with Iron Man fighting "real world villains."
Also notable is Black's statement that Iron Man 3 will not feature other Marvel heroes. Way back when plans for The Avengers were first announced, plenty of people (myself included) wondered how Marvel would sustain such a complicated, interrelated universe containing so many different film franchises — or whether it even planned to. As it turns out, the crossovers we've already seen were just setting up the stage for The Avengers. After that film comes out in May, Black says, we can expect to see a return to single-character stories. Though I still wouldn't be surprised to see winking references to other Marvel heroes in Iron Man 3.
All in all, it sounds like Iron Man 3 is headed in a very good direction. Although Iron Man 3 will only be Black's second directorial credit, he's already proven himself as a screenwriter with films like Lethal Weapon and The Long Kiss Goodnight. The clever, funny tone of Kiss Kiss Bang Bang proved an excellent fit for Downey's skills, and if Black and Downey can recapture some of that magic for Iron Man 3, it should make for a very entertaining time at the theater.
Discuss: Are you excited to see Black and Downey reunite for Iron Man 3?