Kevin Smith's 'Red State' Tour Kicks Off With 10th Best Per-Theater Average Of All Time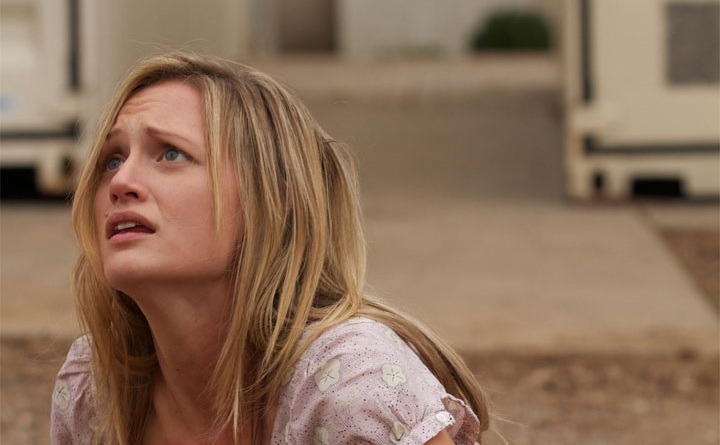 You may recall that loquacious filmmaker Kevin Smith annoyed a lot of people (and amused a lot of other people) at this year's Sundance, when he held an auction of his new horror film Red State only to sell it to himself for $20. Smith announced at the time that he planned to embark on a cross-country preview screening tour this spring in order to promote the film, and predicted that he would be able to make back about half of the film's $4 million budget by its October 19 release date.
Said tour launched this past Saturday at New York City's Radio City Music Hall, and so far, Smith's plan seems to be working out nicely. Find out just how nicely after the jump.
Here's the list of the top per-theater averages according to Box Office Mojo: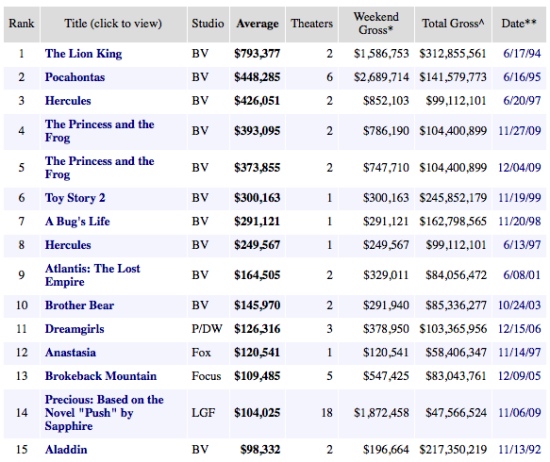 It's worth noting that these figures aren't really reflective of your typical movie screening. It's not unusual for special limited engagement screenings to charge a significantly large sum per ticket price, and play in a larger venue — this is how The Lion King, which also played at Radio City, made $1.58 million on two screens over a weekend as you see in the chart above. Smith's Red State show cost $40-$100 a ticket, and Radio City fits up to 6,000 people. In other words, the screening was more akin to a live event like a Bright Eyes concert than the weekend matinee of Rango at your local AMC. At any rate, it's certainly a promising start to the tour, which had another stop in Boston last night.
The Radio City event also included merchandise sales of such items as posters, soundtrack dropcards, and copies of Smith's book, Kevin Smith Sells Out. For the Q&A, Smith brought out stars John Goodman, Stephen Root and Melissa Leo — the latter of whom remarked, "I have a really hard time thinking that's the first time that happened," in reference to her profane Oscar slip (audio NSFW).
The Hollywood Reporter quotes Smith as telling the audience, "Let this be a lesson to you that anyone can rent Radio City Music Hall, even a fat kid from New Jersey," before it goes on to note that actually renting Radio City costs $60,000.
Smith's Red State tour has 13 more planned stops, the last of which will be in Los Angeles on April 9. The LA screening will be followed the next day by an auction (a real one this time, not the kind where Smith sells things to himself) of various Askewniverse props and memorabilia. Check this site to see tour dates and buy tickets — or request a screening in your own hometown.