First Look: Luc Besson-Produced Animated Movie 'A Monster In Paris'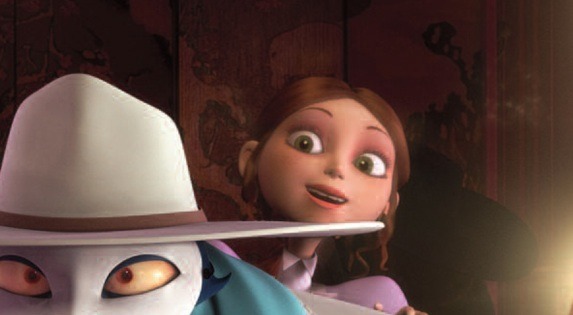 We have the first image from A Monster in Paris, the Luc Besson-produced, Eric "Bibo" Bergeron-directed animated film due out in France later this year. Although posters and concept art for the movie have made the rounds before, this seems to be the first picture from the movie itself. The plot revolves around a monster terrorizing early 20th century Paris, and the locals who band together to stop him. But, as you might guess from the image, the monster isn't exactly what he seems to be. See for yourself after the jump.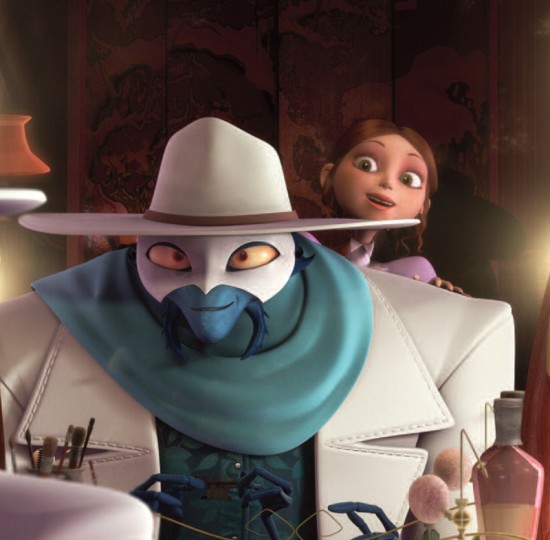 [via Bleeding Cool]
Obviously, we are dealing with the kind of monster that has a heart and wants to be loved, as opposed the kind that's driven by an insatiable compulsion to maim and kill.
A Monster in Paris has been in the works since 2007 or so, and has had its release date rescheduled several times. From what I can tell, it was initially slated for a 2009 opening. The release was then moved to 2010 and again to early 2011. Currently, the film is set to open in France late this year, and in the U.S. and worldwide soon afterward. And yes, it will be in 3D.
I have no idea what's been holding up the film. But combine the extensive release date shuffling — not always a bad sign, but rarely a good one — with the fact that Bergeron's previous directorial credits include the unimpressive The Road to El Dorado and Shark Tale, and I'm not feeling super optimistic about A Monster in Paris. That said, it is still far, far too early to judge. The premise sounds fun, and this first image is pretty cute. Besides, Bergeron's track record isn't all bad — as an animator, his work includes An American Tail and A Goofy Movie.
The film is set in 1910 Paris and centers around a movie projectionist named Emile (Jay Harrington of the brilliant-but-cancelled Better Off Ted) and an inventor named Raoul who join forces with other colorful characters in order to protect their city from the monster (Mattieu Chedid). The film also features Vanessa Paradis as a cabaret singer, Catherine O'Hara as a club owner, Bob Balaban (Howl, Best in Show) as a police officer, Adam Goldberg as a deliveryman, and Danny Huston as the police chief.
Besson's EuropaCorp is producing. The company's next animated film is 2012's The Mechanical Heart, about a boy whose heart has been replaced by a clock.