Michael Bay Admits Transformers: Revenge Of The Fallen's Mystical Storyline Was "Crap;" Jabs At 'Tron: Legacy'?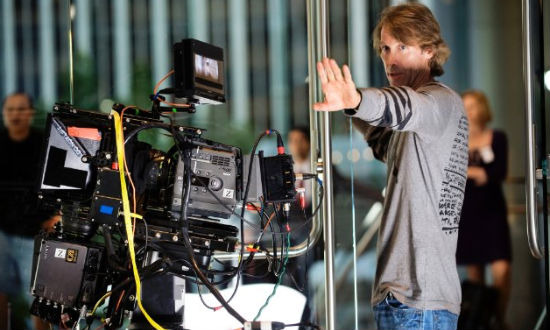 It took director Michael Bay two years to admit what we already knew. Transformers: Revenge of the Fallen was "crap." Bay said as much in an interview with Empire, where he revealed the first look at Sentinel Prime, one of the main players in Bay's latest film, Transformers: Dark of the Moon, which will be released on July 1. Hopefully, that film isn't "crap," especially since it's Bay's first foray into 3D. Read his exactly quotes, including a backhanded jab at Tron: Legacy, after the break.
We've heard plenty of excuses about why Transformers: Revenge of the Fallen was so bad, and even figured out a bunch of them ourselves, but Bay himself finally admitted it when talking to Empire. Here's what he had to say:
We made some mistakes. The real fault with [Transformers: Revenge of the Fallen] is that it ran into a mystical world. When I look back at it, that was crap. The writers' strike was coming hard and fast. It was just terrible to do a movie where you've got to have a story in three weeks. I was prepping a movie for months where I only had 14 pages of some idea of what the movie was. It's a BS way to make a movie, do you know what I'm saying?
When screenwriters Roberto Orci and Alex Kurtzman admitted to being locked in a hotel room to write the script for the film, you knew there were problems, so it's nice to finally hear Bay acknowledge them. But it's easy to come clean about the terrible film after it's already made $402 million domestically, $836 million worldwide and you're trying to hype up the next one. So you've got to take the statements with a grain of salt.
And you've got to do the same thing for this statement that the 3D in Transformers: Dark of the Moon is "spectacular," which also came from a discussion with Empire:
[James] Cameron was like, 'Mike, directors like you have to do 3D or it is going to die.' I love it when you see these things: 'The 3D event of the year!' You see it every movie. There was a recent movie where you go in and before it starts they put up a little plate: 'These scenes were not shot in 3D.' Are you kidding? I think our 3D works really well with the robots, the size, the girth, the weight of it... it's spectacular.
Notice that jab at Tron: Legacy? That was kind of uncalled for, wasn't it Mike?
Taking both these statements together as a whole, do you really think you can believe what Bay is saying? What are the odds that in two years he'll change his tune for Dark of the Moon much like he did with Revenge of the Fallen? He was totally behind that film when it came out but now it's "crap?" Of course you can't slam a film when you are selling it and the studio has spent hundreds of millions of dollars, but that doesn't make him less disingenuous.