'Water For Elephants' Trailer #2 – Now With More Pattinson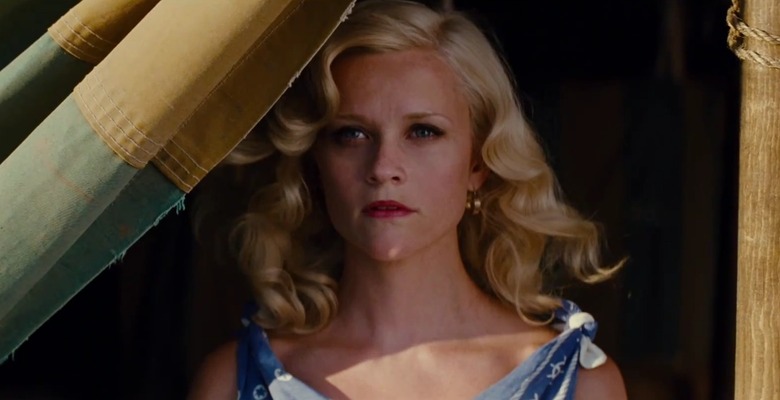 20th Century Fox has released a new trailer for Francis Lawrence's Water for Elephants, and it's a beautiful one. The film is based on Sara Gruen's bestselling novel of the same title, and centers around a veterinary school student named Jacob (Robert Pattinson) who takes up with a traveling circus during the Great Depression. Along the way, he falls in love with Marlena (Reese Witherspoon), a performer and the wife of head trainer August (Christoph Waltz). Watch the trailer after the jump.
[via TheMovieBox.Net]
If nothing else, this is going to be one gorgeous movie. There's no denying that the Depression-era setting and circus imagery look stunning onscreen, and Waltz, Witherspoon and Pattinson make quite an attractive trio as well. Moreover, Lawrence, who also directed Constantine and I Am Legend, seems to have a knack for creating striking visuals.
I'm not too impressed by the story, which sounds like your standard sweeping romantic saga, but the cast seems like it might be strong enough to sell it. Waltz is such a perfect fit for August — he can pull off the combination of charisma and menace like no one else — and Witherspoon is reliably strong. Pattinson is the least tested of the three, but if he does well here, this may be the movie that finally allows his career to move beyond a certain SparkleVamp.
Water for Elephants opens April 22.
Official synopsis:
Veterinary school student Jacob (Pattinson) meets and falls in love with Marlena (Witherspoon), a star performer in a circus of a bygone era. They discover beauty amidst the world of the Big Top, and come together through their compassion for a special elephant. Against all odds – including the wrath of Marlena's charismatic but dangerous husband, August (Christopher Waltz) – Jacob and Marlena find lifelong love.