Cool Stuff: SXSW Posters For 'Source Code' And 'Moon' By Olly Moss; 'Paul' By Tom Whalen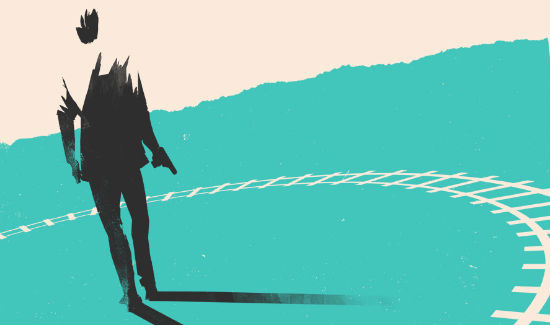 South by Southwest begins next week in Austin, Texas and besides incredible music and awesome films, the festival also has great art. Not only do they host a Flatstock, which is basically screenprint Comic Con, it's in Mondo's hometown, so they get in on the festivities. They've commissioned a whole bunch of posters exclusively for SXSW screenings and today we're got the first batch (with more coming next week). There's one for the Simon Pegg and Nick Frost sci-fi comedy Paul, by Tom Whalen, and a pair based on the mind-bending work of Duncan Jones,  Source Code and Moon, by fan favorite Olly Moss. The latter two also qualify as the next entry in Mondo's Director's Series, which previously featured Guillermo del Toro. Check out all of the posters, read a quote from Jones and more about after the break.
The two Olly Moss Director's Series posters are courtesy of the the Internet Movie Database while Simon Pegg first revealed the Paul poster on his Twitter account.
Source Code and Moon director Duncan Jones had the following to say about Moss's interpretation of his work:
I've been a huge fan of Mr. Moss since I first saw his mock game manual for Half Life what feels like an age ago. I've been desperate to own one of his pieces ever since. Getting that piece to be based on my films is even better!
Click on each poster to see a larger version.
Source Code by Olly Moss is a 16" x 24" edition of 200 and will cost $35. Moon by Olly Moss is also a 16" x 24" but with an edition of 250. It too costs $35. Paul by Tom Whalen is an 18" x 24" edition of 225 and costs, you guessed it, $35.
If all holds to tradition, each of these posters will first go on sale at their respective screenings at SXSW, then move to the Mondo store inside the Drafthouse South Lamar and, after the festival, any leftovers will go on sale at @MondoNews. Follow them for updates on all the posters and check back next week as there will be more posters revealed from SXSW.